The bar exam is a critical element of the law school journey, but preparing for it can be daunting. Simply from the sheer volume of information and the desire to pass on the first attempt, it can leave students overwhelmed. However, with the right preparation and resources, students can increase their chances of success.
We have tapped three of our experts at Western State for insights on this pressing topic:
Tania Shah, director of the academic success program and associate professor of law
Kathleen Bolus, associate director of the academic success program and assistant professor of lawyering skills
Read on to hear some of their tips and information about resources that can help you prepare for and pass the bar exam.
Western State's Commitment to Student Success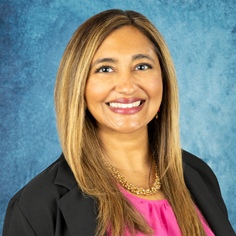 At Western State, we are dedicated to supporting our students every step of the way. In fact, we understand it is a comprehensive endeavor and our staff and faculty work together to help our students succeed from the time they apply through admission to the bar exam and beyond. Some of the ways we support our students include:
Basic Bar Studies (BBS) class: This six-unit, robust course helps students learn the fundamentals of bar exam subjects. Students take this class during their last semester and have access to resources through the bar exam. The class incorporates multiple-choice questions to improve students' test-taking skills, as well as essay practice and feedback. Each semester the course is individualized based on data that shows where the class and students can benefit from more focus – whether a subject or format.
Curriculum throughout the law school journey: From the beginning of law school, curriculum that incorporates bar exam essays and performance tests are part of classes. While we are focused on helping develop successful lawyers, not bar takers, we introduce bar exam formats early on, helping our students develop both critical thinking and the necessary skills to pass the exam.
Access to UWorld: This online platform, owned by Themis, provides students and professors with access to 1,700 multiple-choice questions topractice.
First-timer bar exam program: Since 2020, Western State has offered a specific program for first-time test takers, and this program has seen a lot of success and growth over the years. While voluntary, 88% of the previous class elected to participate as it has helped increase the pass rate among the students. This program helps hold students accountable during the study period as well as provides them with continued support for questions and reviews. In addition, Western State offers students who participate and pass the first time a full refund on the bar review program.
Overcoming Common Bar Exam Concerns
Even with the best resources available, it isn't uncommon to have concerns about the bar exam. We have insights from our faculty outlining some of the common concerns they hear and how to overcome them.
How can I possibly memorize this much information?
Western State emphasizes the importance of early preparation. We focus on research-proven active memorization strategies and activities and implement them early in the law school journey by watching videos and continually reviewing legal concepts. By solidifying these skills and memorizing key principles during law school, students can feel more confident heading into bar prep.
There is so much to do, what is the best way to prepare?
When it comes to the bar exam, time management is crucial. Students should make the most of the resources available at Western State from day one. This includes taking advantage of UWorld's multiple-choice questions, published content by Professor Schindler on the subject and the first-time bar taker program and resources. In addition, we recommend students focus on improving their memorization skills, even if they consider themselves bad at rote memorization. Utilizing techniques like spaced repetition, where concepts are revisited at intervals, can help improve retention.
I want to take the bar exam in a different state, how do I need to prepare differently?
If a student plans to take the bar exam in a different state, the first thing to do is to look at the state's bar exam website to understand the requirements to sit for the exam and become a licensed lawyer in that state. Many of the states have the same multiple-choice, however, the essay portion may vary. For example, the Uniform Bar Exam (UBE) consists of the Multistate Essay Exam (MEE), which requires 30-minute essay responses. In contrast, California has its own essay format, with one-hour essay responses. Students should familiarize themselves with the specific requirements of the state they intend to practice in and tailor their preparation accordingly. Outside of knowing the differences for the exam, the students can still leverage the bar prep course at Western State to help them prepare.
What if I get behind in my study schedule?
Getting behind can create a domino effect, but if you do, it is important to reach out for support right away. There are methodologies to restructure the schedule and tips for where to focus to optimize the time you have remaining.
Taking the Bar Exam
After you have spent hours preparing, it is important to ensure you are set up for success on the day of the exam. The night before and the day of the bar exam should be approached strategically.  Here are some tips:
Simulate exam-like conditions during the last month of preparation. This includes timing yourself and practicing under time constraints.
Establish a consistent sleep schedule, maintain a balanced diet and take care of your physical and mental well-being leading up to the exam.
Study during the time of the exam so you are used to that schedule.
If staying at a hotel, ensure your accommodation is made well in advance and you have a place to stay within walking distance of the exam venue.
The break is not long, so packing lunch can help reduce stress on the day of the test.
Check your computer to ensure it works and you have the right charger with you and everything you bring is permissible.
Have strategies to help calm your nerves and stay focused during the exam.
Don't put the exam on a pedestal – trust your preparation!
Taking the Bar Exam a Second Time
While the goal is to pass the bar exam the first time, if you don't, don't worry! Western State is still here for you!
Western State offers a repeater program for students who were not successful on their first attempt. This program provides tailored guidance and plans based on an analysis of the student's previous performance. It is crucial for students to seek feedback and guidance from experienced professionals to identify areas for improvement and tailor their study approach accordingly.
Understanding the Upcoming Changes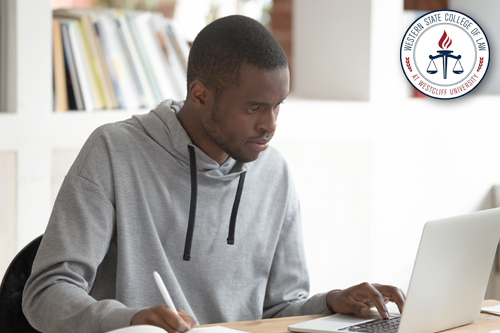 For those currently in law school, this section doesn't apply to you. But for anyone starting law school in the fall of 2023, it is important to know that the bar exam is subject to change. The National Conference of Bar Examiners (NCBE®) has announced that a new Next Generation (NextGen) Bar exam will replace the current Bar exam in 2026. While we don't have all the details, there is a likelihood that the emphasis will shift from memorization to issue spotting and skills-driven assessment. Some subjects may be reduced, while new subjects may be added.
As these changes roll out, it is important that law schools adapt their curricula to align with these updates. At Western State, our faculty are monitoring for any announcements and are well positioned to support the next group of test takers.
Preparing for the bar exam requires dedication, strategy and effective utilization of available resources. At Western State, we are proud to offer exceptional support to our students, emphasizing early preparation, active learning and access to valuable study materials. Good luck to our July test takers!