Founded in 1966, Western State College of Law is the oldest law school in Orange County, Southern California, and is a fully ABA approved for-profit, private law school.
Noted for small classes and personal attention from an accessible faculty focused on student success, Western State maintains bar pass rates consistently in the top half of California's ABA law schools.
Western State's 11,000+ alumni are well represented across public and private sector legal practice areas, including 150 California judges and about 15% of Orange County's Deputy Public Defenders and District Attorneys.
Exposure to real world legal settings, practical experience, and invaluable contacts with alumni practitioners—all will assist you in the transition to the job market and throughout your professional career.
PRINCIPLES OF COMMUNITY AND MISSION STATEMENT
Like the society we serve, our community includes persons from a variety of social circumstances, and our mission commits us to the pursuit of diversity. We are individuals, each different from the other, gathered for a common purpose. Together we create an environment for the study of law and for training in lawyering skills. We strive to offer each person among us the opportunity to develop her or his powers to the fullest. Barriers to the development of any hold us all back.
Mutual understanding, reciprocal support, and tolerance are the enabling conditions for the full and equal participation of all. But bias and mistrust undermine these conditions, and misunderstanding among us has deep historical roots. To achieve an environment permeated by a sense of justice and inclusion we must actively encourage each person's contribution. Furthermore, because we prepare students for participation in a self-governing profession, we strive to rid the practice of law of prejudice.
Freedom of expression is essential not only to mutual understanding, but also to our common pursuit of learning and self-development. Within the limits imposed by time and place and respect for one another, we recognize the right of anyone to express any idea and to disagree with another's point of view.
We reject acts of discrimination and intimidation. The personal security of members of our community is inviolable. Freedom from insults, threats, assaults, or violence is a precondition of our association with one another. We will not tolerate such behaviors and especially resolve to confront acts of incivility that discriminate or degrade.
We cherish the diversity of our community and resolve to celebrate our differences for they are our most precious resource. Because we choose to be here to comprise the Western State College of Law community, we accept these values as a condition of our working and learning at the College of Law.
The mission of Western State College of Law at Westcliff University is to provide the highest quality legal education, based on an innovative program of studies designed to develop the tools of careful legal analysis and to foster a broad understanding of the law, law practice, and legal theory. The College of Law emphasizes the study and practice of lawyering skills required for the ethical, skillful, and professional practice of law and is particularly committed to meeting the education needs of those who seek to practice in small to medium law offices, corporate law departments and governmental and other public service settings. To further its mission, the College of Law will pursue student and faculty diversity, both to enhance the educational program of the school and to address important needs of the legal profession and of society as a whole.
LOCATED IN BEAUTIFUL SOUTHERN CALIFORNIA
Western State's campus is located in Irvine, a suburban college town in Orange County, 44 miles south of Los Angeles and 80 miles north of San Diego. While located close to Orange County's legal, technology, finance, and business centers, the campus is surrounded by attractive residential communities and is within commuting distance of Los Angeles as well as the Inland Empire. Western State law students and graduates have access to opportunities at nearby courts, private firms, public agencies and businesses throughout the Southland.
Orange County attractions also include Disneyland, Knott's Berry Farm and national sports teams like the Angels and the Ducks. Southern California's climate and beauty make it a highly desirable place to study, live and work.
WHAT DISTINGUISHES WESTERN STATE?
A Close-knit Family Environment from Admission to Graduation
Western State's culture engenders a supportive environment among students, faculty, and staff. 
Professors' open door policy provides real accessibility.
"My goal is to listen to each student and then respond to his or her particular questions, needs, concerns, and plans as I share information that will aid that student in making a decision about law school attendance."
Rhonda Cohen
Director of Admissions , Class of 1984
"I had become so close with my professors that, after I graduated, we immediately went on a first name basis relationship."
Sabrina Narain, Esq.
Class of 2014
Preparation for Incoming 1Ls
Western State's innovative
S.T.E.L.L.A.R. Program
requires students to take a course called Introduction to Legal Methods. This course begins a week prior to the first day of classes – 5 days and then one day a week for the rest of the semester. This class provides you with the skills of being a successful law student. It goes over case reading, outlining, prewriting, and final exam preparation.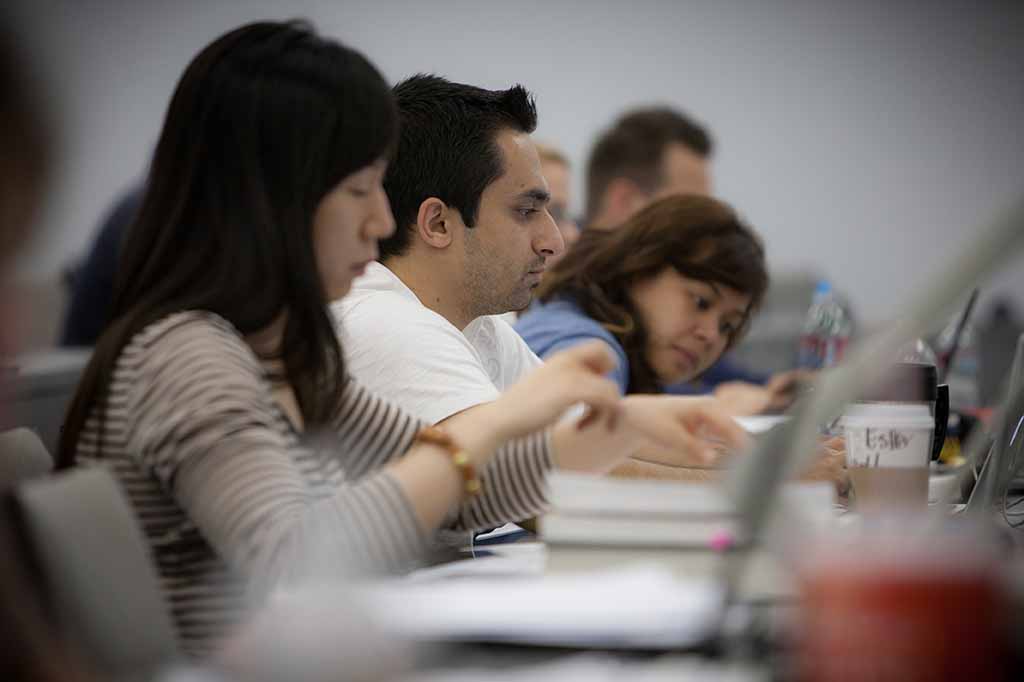 Preparation for the Bar Exam
In addition to the required Bar tested courses, Western State offers an innovative and rigorous program of study that maps out the doctrine that students need to know to pass one of the hardest exams in the country: the California Bar Exam.
Basic Bar Studies was designed to complement and reinforce the Bar Prep course materials. Students complete more than 20 essays that have previously been administered by the CA State Bar in addition to creating outlines and study tools needed for the exam.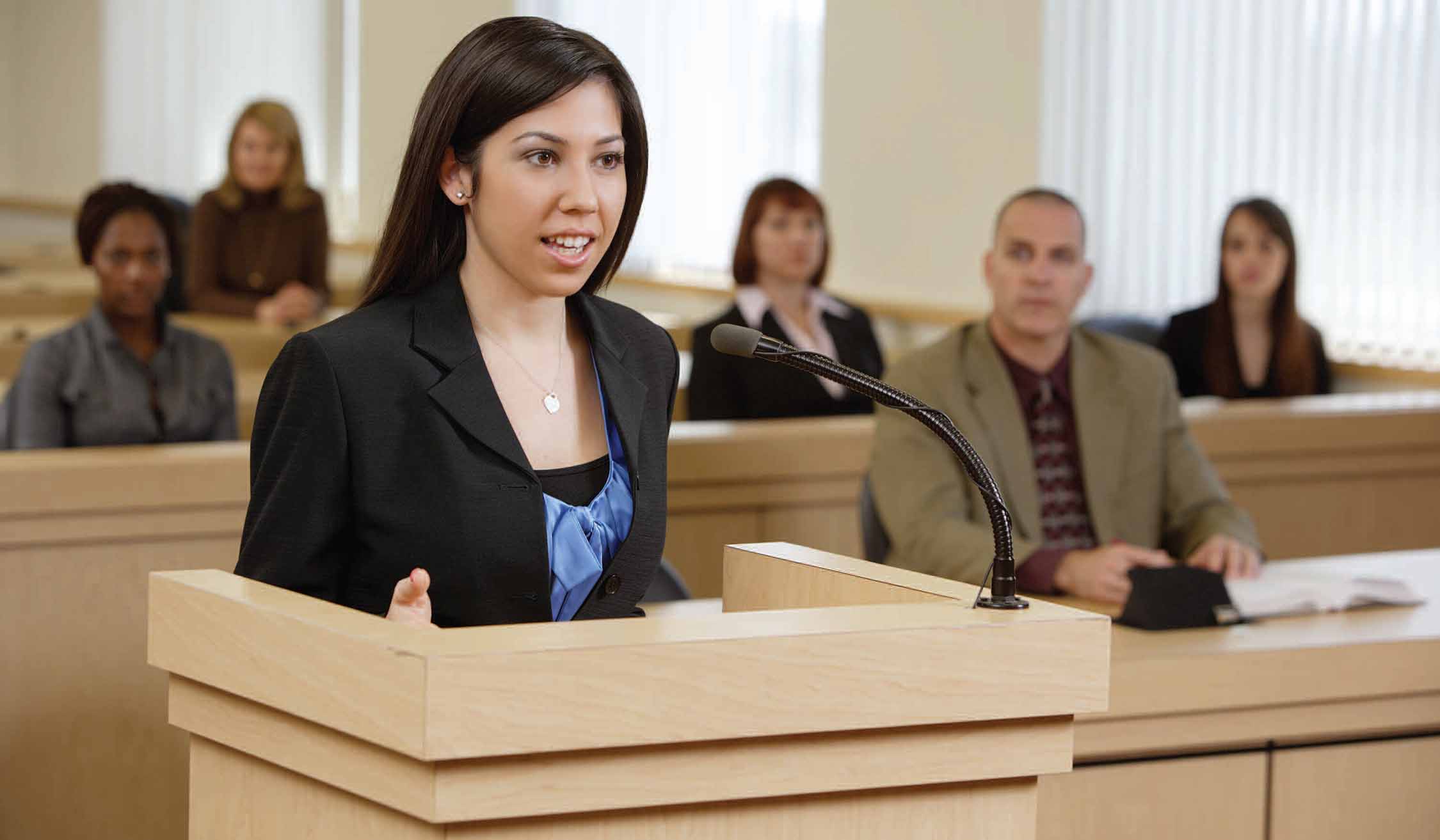 Practical Experience in the Classroom
The Western State tradition of bringing practical experience into the classroom is at the heart of our students' success. In many classes, students don't just learn the law from the books, they also learn how it applies in real life.
Certificates in Business Law, Criminal Law, Family Practice, Immigration Law and Real Estate Practice; all provide certified practical experience. Many of our faculty bring their backgrounds as practicing attorneys to the classroom. Through skills simulations, real world cases and documents, and guest speakers, they teach students the real-life version of the law in addition to the theory and doctrine.
"Our career development strategy is simple: to prepare and equip our students and graduates to identify, pursue, and achieve their career goals."
Deirdre Kelly
Assistant Dean, Career Development
Today's law students and graduates need to emerge from law school with the requisite knowledge, skills and contacts to face new challenges and enter a changing legal environment. I am proud to be Dean of a law school where the focus of our faculty and staff is helping our students do just that. Western State offers outstanding teaching and exceptional programs to prepare students for the demands and opportunities in their future as legal professionals…
My faculty colleagues are highly accessible and dedicated to teaching excellence; they place first priority on giving personal attention, feedback and guidance to our students. Many of our professors enhance the classroom experience by bringing examples from their prior practical legal experience, bridging the gap from theory to the realities of practicing law. Our highly effective academic success program helps students acquire the strong academic foundation required for success in law school, on the bar exam and throughout their future careers.
I also take pride in the accomplishments of our more than 11,000 graduates, from their success on the bar exam to public service contributions, citation as Super Lawyers, judicial appointments and leadership roles in the corporate, government and private sectors. Our strong alumni network provides connections and mentors in the legal community for our students as they prepare for their own future in the law.
Western State's connections and reputation provides students with a wealth of opportunities to gain hands-on experience during law school; participation in a broad range of Externships, Business Law Center, Criminal Law Practice Center and Moot Court enable students to find their niche, build their practical skills, and enhance their legal resume.
I am proud of our diverse student body and faculty, the supportive yet rigorous learning environment we foster, and Western State's growing reputation as a law school that effectively prepares our students for a success future.
There has never been a better time to attend Western State. I invite you to get acquainted with our faculty, staff, students and alumni. Make an appointment to visit, sit in on a class or schedule a discussion about requirements with our admissions advisors.
Very Truly Yours,
Allen Easley, Dean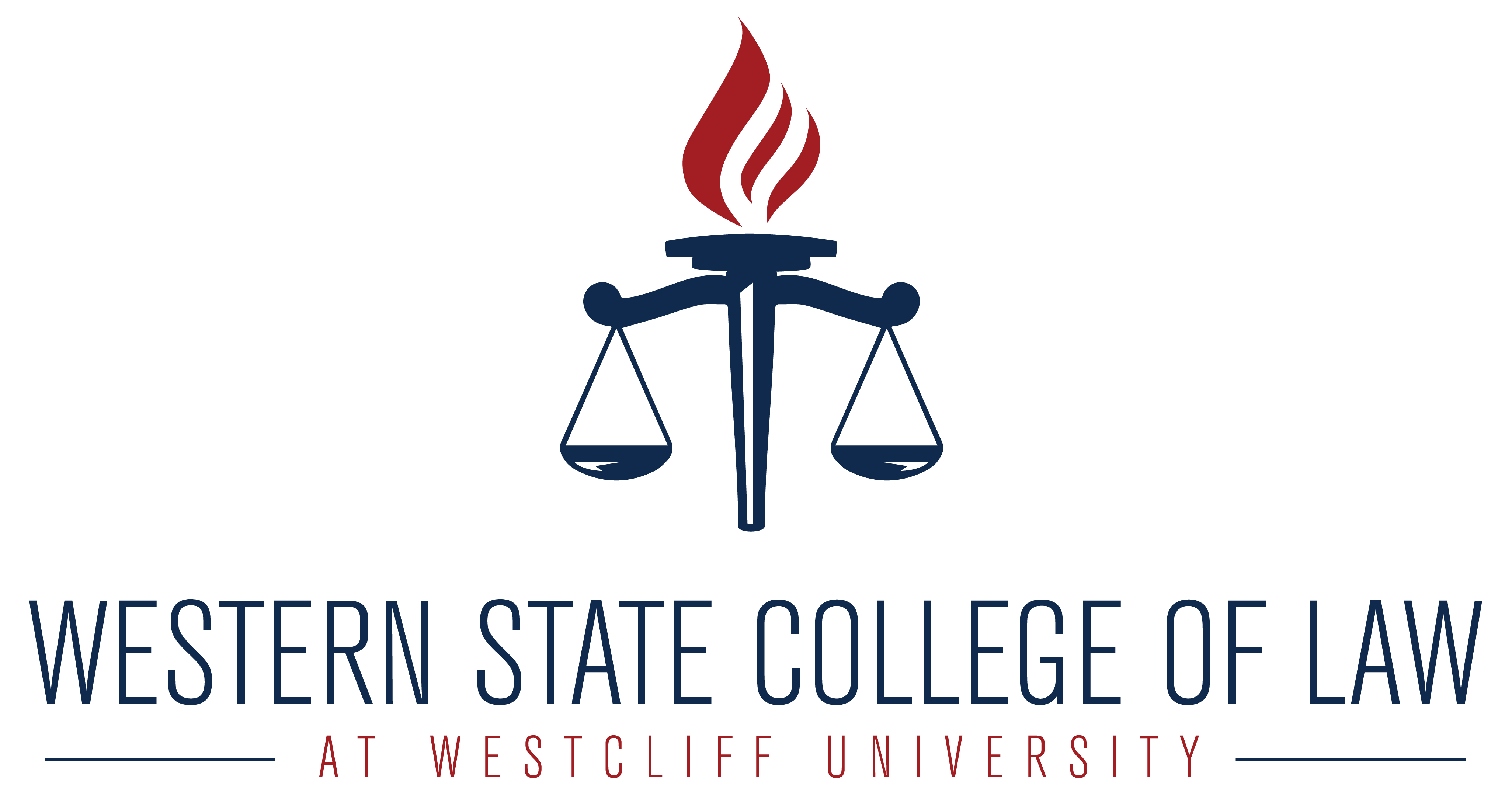 Founded in 1966, Western State College of Law is the oldest law school in Orange County, Southern California, and is fully ABA approved. Western State College of Law's 11,000+ alumni are well represented across public and private sector legal practice areas, including 150 California judges and about 15% of Orange County's Deputy Public Defenders and District Attorneys.
16715 Von Karman #100
Irvine, CA 92606
714-738-1000
Programs, credential levels, technology and scheduling options are subject to change. Western State College of Law at Westcliff University, 16715 Von Karman, #100, Irvine, CA 92606 © 2020 Western State College of Law. All rights reserved. Our email address is materialsreview@wsulaw.edu.
See wsuprograms.info for program duration, tuition, fees and other costs, median debt, salary data, alumni success, and other important info.