Questions? Email Us
Applicants must complete their 4 year undergraduate degree from an accredited College before starting law school. International students should work with the Law School Credential Assembly Service to prove they have earned a degree equivalent to that of an American 4 year college degree.
Note: Applicants who have been academically disqualified or dismissed from another ABA accredited or California Bar Examiners law school may not restart as a first year law student until one year (two full semesters) after the date of disqualification or dismissal.
WHAT TO SUBMIT
Application – We only accept electronic applications submitted through the Law School Admission Council (LSAC).
There is no application fee for this year!
Standardized Tests — All applicants must submit a standardized test score. The only standardized tests that Western State College of Law accepts are the Law School Admission Test (LSAT) and the Graduate Record Examination (GRE). Applicants who have taken or will take the LSAT must submit their LSAT score(s). Applicants who have not taken the LSAT may submit their GRE scores. Applicants who have taken both the LSAT and GRE are encouraged to submit standardized test scores from both exams. Applicants who received or will receive an LSAT score must send the score through their LSAC account. Applicants who wish to submit GRE scores should send all scores from the past five years through their Educational Testing Service (ETS) account. Western State College of Law's ETS school code for the GRE is: 3375.
Credential Assembly Service (CAS) – Applicants must register with LSAC's Credential Assembly Service (CAS) and pay the appropriate fees to LSAC.
Personal Statement – Although academic history and the LSAT score are very important in the application review process, the personal statement is a vital factor as well. The personal statement should be no more than three pages, typed and double-spaced. In the personal statement, you should focus on your accomplishments, skills, experiences and motivation that indicate potential for success in law school. Include any information such as extracurricular activities, career plans, leadership ability, or anything else that will help the Admissions Committee gain a clear and accurate picture of you as an individual.
Transcripts – All applicants must register for the LSAC's Credential Assembly Service (CAS) in order for us to access undergraduate and/or prior graduate degree transcripts. For more information about the CAS, please call (215) 968-1001 or visit www.LSAC.org.
Letters of Recommendation – Two letters of recommendation are required to be submitted through the LSAC Letter of Recommendation Service. LSAC forwards letters of recommendation to Western State once a week. Please do not send duplicate letters directly to Western State. If necessary, letters of recommendation may also be sent directly to Western State from the recommender. Recommendations from professors are strongly recommended, especially if you have graduated with an undergraduate degree within the last five years.
Resume – A resume is optional but highly recommended.
Diversity statement optional
Addenda – As required.
DATES & DEADLINES
December 1 – Last day to apply for Spring term
January 7 – Orientation
January 9-13 – Introduction to Legal Methods Class
January 13 – Oath of Professionalism
January 17 – Spring Main Term Classes Begin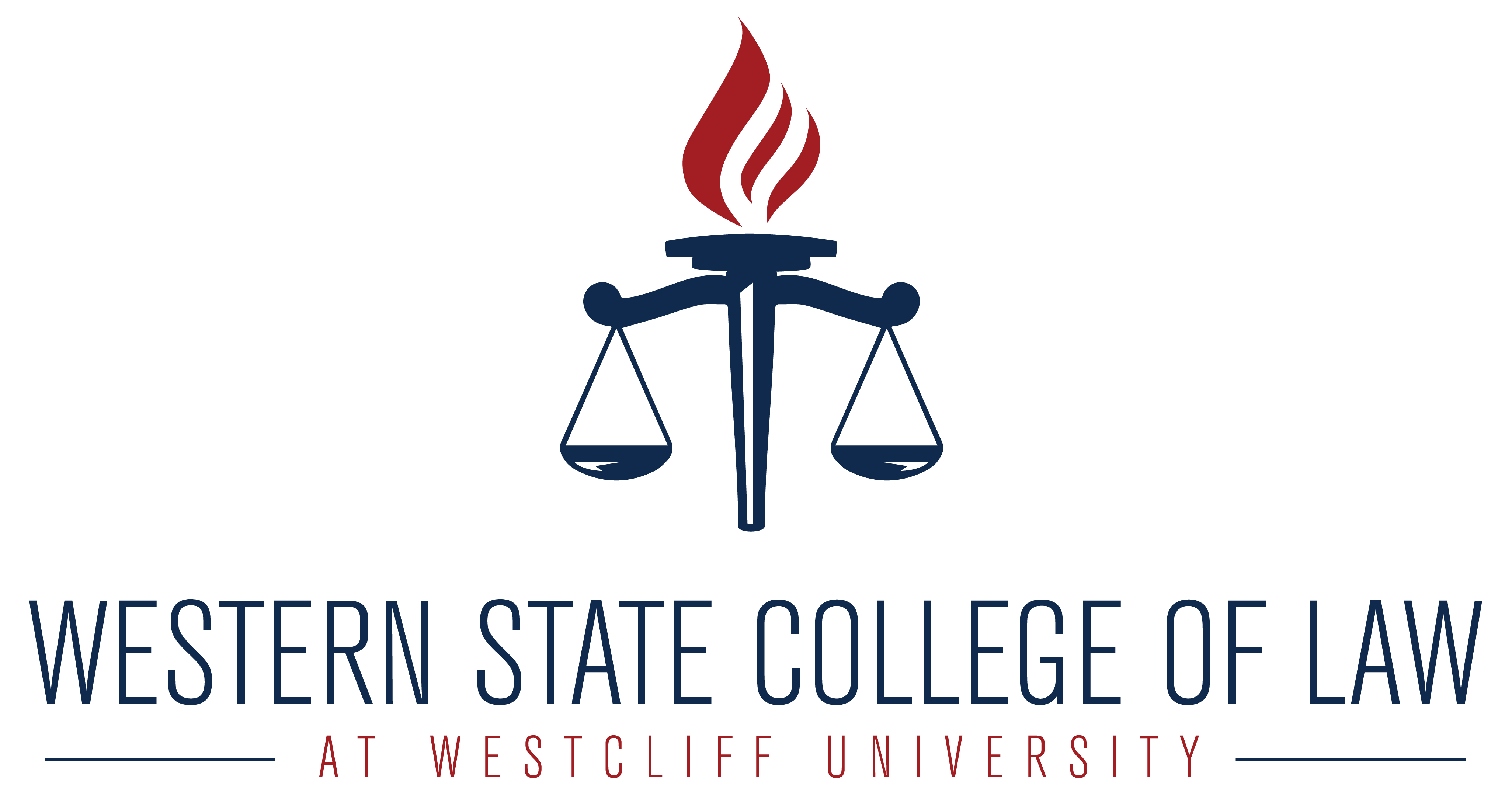 Founded in 1966, Western State College of Law is the oldest law school in Orange County, Southern California, and is fully ABA approved. Western State College of Law's 11,000+ alumni are well represented across public and private sector legal practice areas, including 150 California judges and about 15% of Orange County's Deputy Public Defenders and District Attorneys.
Programs, credential levels, technology and scheduling options are subject to change. Western State College of Law at Westcliff University, 16715 Von Karman, #100, Irvine, CA 92606 © 2020 Western State College of Law. All rights reserved. Our email address is materialsreview@wsulaw.edu.
See wsuprograms.info for program duration, tuition, fees and other costs, median debt, salary data, alumni success, and other important info.