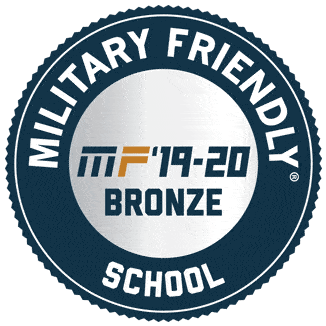 Western State College of Law has been named a bronze-level Military Friendly® Graduate School for 2019-2020 by VIQTORY Media. To earn the Bronze distinction, schools must score within 30% of the 10th best school in their category. Western State is proud to showcase...
read more
QUESTIONS?

Get in touch at:
Deirdre Kelly, Assistant Dean for Career Development, dekelly@wsulaw.edu
Oscar Teran, Director of Career Development, oteran@wsulaw.edu
Mailing Address:
Western State College of Law
1 Banting
Irvine, California 92618
Fax Number:
(714) 525-6721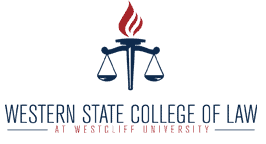 Founded in 1966, Western State College of Law is the oldest law school in Orange County, Southern California, and is fully ABA approved. Western State College of Law's 11,000+ alumni are well represented across public and private sector legal practice areas, including 150 California judges and about 15% of Orange County's Deputy Public Defenders and District Attorneys.
Programs, credential levels, technology and scheduling options are subject to change. Western State College of Law at Westcliff University, 16715 Von Karman, #100, Irvine, CA 92606 © 2020 Western State College of Law. All rights reserved. Our email address is materialsreview@wsulaw.edu.
See wsuprograms.info for program duration, tuition, fees and other costs, median debt, salary data, alumni success, and other important info.