Admission Department Event Calendar
September 20th, 2023 from 12-1 pm PT

How to Choose the Right Fit Law School

Prospective law students are invited to join the Admissions Office on Zoom, and learn what to look for in a law school and how to decide if it's the right fit for you. Click here to register for the event.

October 18th, 2023 from 5-6:30 pm PT

The Admission Application Process

Admissions Counselors will share a timeline for applying to law school, will discuss what the application process looks like, go over how to handle the different parts of the application, and tips for applying to Western State. Click here to register for the event.

November 8, 2023, from 5:30 pm – 7:00 pm 

Admissions Information Session

Join us on campus to learn more about Western State and tour our close-knit community.  You will gain an insider's look into the admissions process.  Bring your questions!  A campus tour is included. Click here to register for the event.

November 9th, 2023 from 12:00-1:00 pm PT

Scholarship Opportunities for Law School

The Admissions Office will discuss how to pay for your legal education using scholarships. Learn the best practices for obtaining either a Merit or Diversity Scholarship at Western State. Counselors will also share resources for findings and scholarships funded by private and nonprofit organizations. Click here to register for the event.

December 12th, 2023 from 12:00-1:30 pm PT

Toasting in the Holidays with Alumni Stories

Join our younger alumni on Zoom as they share their experiences at Western State! Bring your beverage of choice, and relax with us as we celebrate the holiday season. Q&A sessions with alumni and admissions counselors will also be available. Click here to register for the event.

January 23rd, 2024 from 12:00-1:00 pm PT

Law Professors from Western State "Tell It Like It Is"

Join us for a discussion with Western State's professors! We'll be covering what to expect from law school, how to prepare, and where to go for academic help. Click here to register for the event.

February 22nd, 2024 from 12:00-1:00 pm PT

The LGBTQ+ Law School Experience

An information session to help you find a welcoming, diverse, and friendly law school. You'll learn whether to disclose your unique background on your application, how to find a like-minded community on campus, and why law schools value diverse perspectives in the classroom. Click here to register for the event.

April 10th, 2024 from 12:00-1:00 pm PT

Practical Training and Career Planning at Western State

Join us on Zoom and learn about practical training and career planning – including how to select a legal specialty, ways to build your resume, and where to find law-related job openings. Click here to register for the event.

May 2nd, 2024 from 6:00-7:00 pm PT

Mock Law School Class

Join us for a preview of law school with Academic Success Professors who will walk you through your first case reading exercise. Filled with fun examples, including drunken sailors and a haunted house, this mock class will take you on a treasure hunt for the most important parts of a case: "legally significant facts." As you sharpen your legal skills, you will discover why law school is different, how to prepare for class, and what it takes to succeed in law school and as an attorney. This class will mirror actual professor-student interactions, so your participation will be expected. Join us for a fascinating and fun mock class, meet some Western State professors, and get a head start on law school! Click here to register for the event.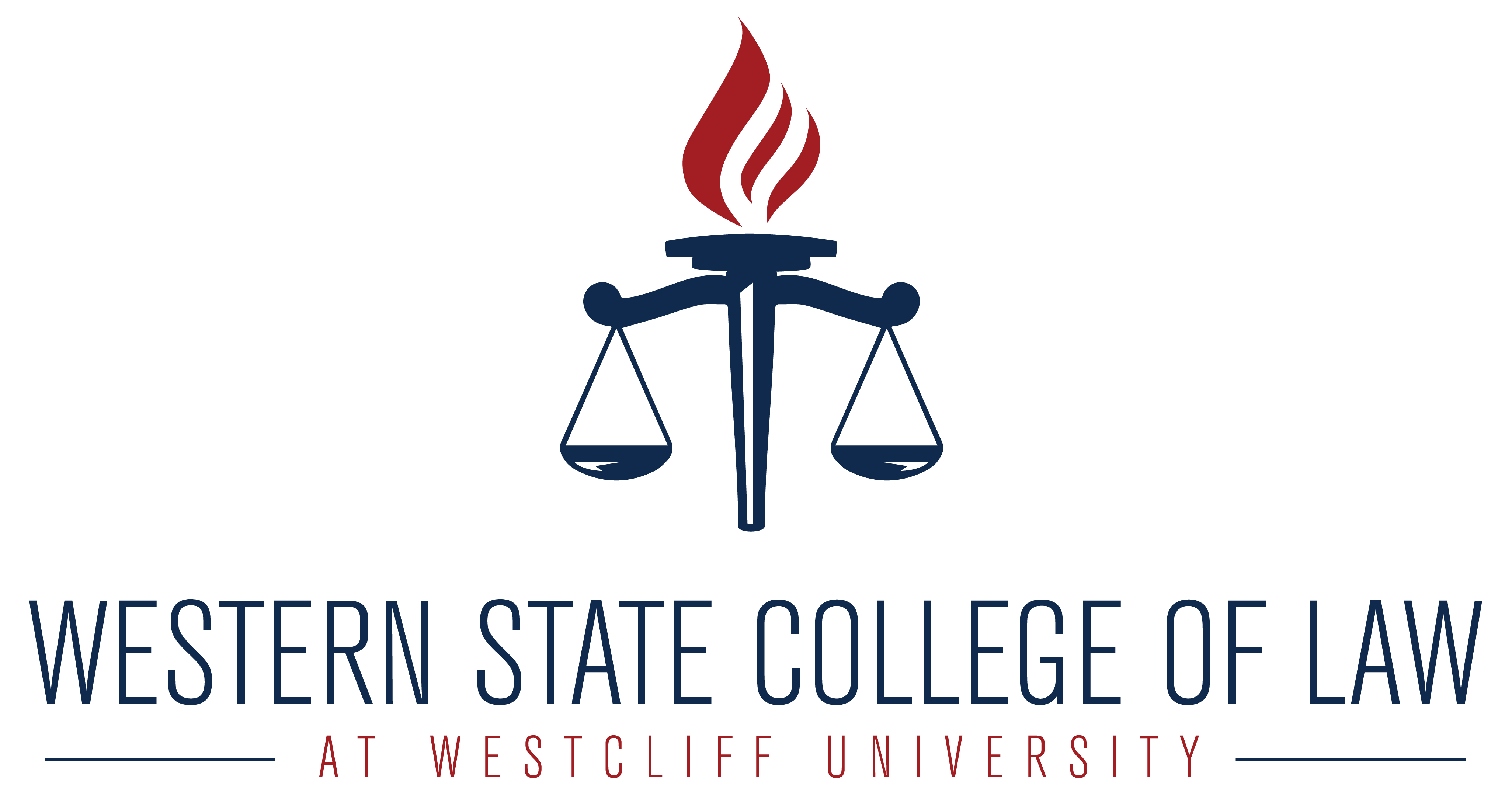 Founded in 1966, Western State College of Law is the oldest law school in Orange County, Southern California, and is fully ABA approved. Western State College of Law's 11,000+ alumni are well represented across public and private sector legal practice areas, including 150 California judges and about 15% of Orange County's Deputy Public Defenders and District Attorneys.
Programs, credential levels, technology and scheduling options are subject to change. Western State College of Law at Westcliff University, 16715 Von Karman, #100, Irvine, CA 92606 © 2020 Western State College of Law. All rights reserved. Our email address is materialsreview@wsulaw.edu.
See wsuprograms.info for program duration, tuition, fees and other costs, median debt, salary data, alumni success, and other important info.