Our JD/MBA dual degree is offered jointly through ABA-approved Western State College of Law and ACSBP-accredited Westcliff University College of Business. By transferring 18 credits from the JD degree to the MBA degree, students can save up to 18 months of study.
The law school courses that will transfer to the MBA program are: Business Associations (LAW 234), Civil Practice Externship (LAW 517), Consumer Finance Law (LAW 422), Corporate Finance and Accounting for Lawyers (LAW 460), Mediation (LAW 461), and Negotiations (LAW 463).
We offer:
Distinguished faculty, accomplished in their fields with real-world experience
Personalized learning: low student-to-faculty ratio
Mentorship: ongoing and consistent guidance from faculty members & career advisors
Networking: collaborate with business, alumni, lawyers, faculty & peers
You may choose from two approaches for the JD/MBA program:
3.5 Year Accelerated Approach
The Accelerated Approach allows students to graduate quickly with a dual degree.
Students begin in the fall with the full-time JD program. This program is designed to allow students to complete the JD program within three years during the fall and spring semesters. During the summers, students may take MBA courses offered in a weekend format and online to allow students the maximum flexibility to continue with any special opportunities and student experiences offered through the JD program.
In spring of the third year, students fulfill the MBA capstone requirement through an externship that provides an opportunity for students to apply their legal and business expertise. The field placement will be in a business law setting doing legal work supervised by an attorney.
After finishing the JD program, students will take six or more MBA credits to finish the dual degree program.
Minimum Requirements for the Accelerated Approach
To qualify for the JD/MBA dual degree program, students must first gain admittance to Western State's JD program, enroll as a full-time student, complete 29 law school credits, and achieve a GPA of 2.8 in law school before beginning MBA courses.
After beginning MBA courses, students must maintain a GPA of 2.6 in the JD program and remain in good standing to continue in the dual degree program. Any JD student whose cumulative GPA falls below 2.6 must meet with the WSCL Associate Dean for Academic Affairs. The Associate Dean may, if extraordinary circumstances warrant, waive this requirement.
Students in the MBA program are required to maintain a GPA of 3.0 to graduate from the MBA program.
4-Year Focused Approach
The focused approach allows students to concentrate on the JD and MBA program separately.
Students begin in the full-time JD program in the fall and graduate three years later. After graduation, students can take the bar exam during the summer. Then, students can focus exclusively on the MBA program during the fourth year. The course load during this fourth year can range from 16 to 32 weeks.
This track allows students to concentrate on the JD and MBA separately, enjoy a slower pace, and participate in more summer JD experiences, such as law externships and other experiential learning opportunities.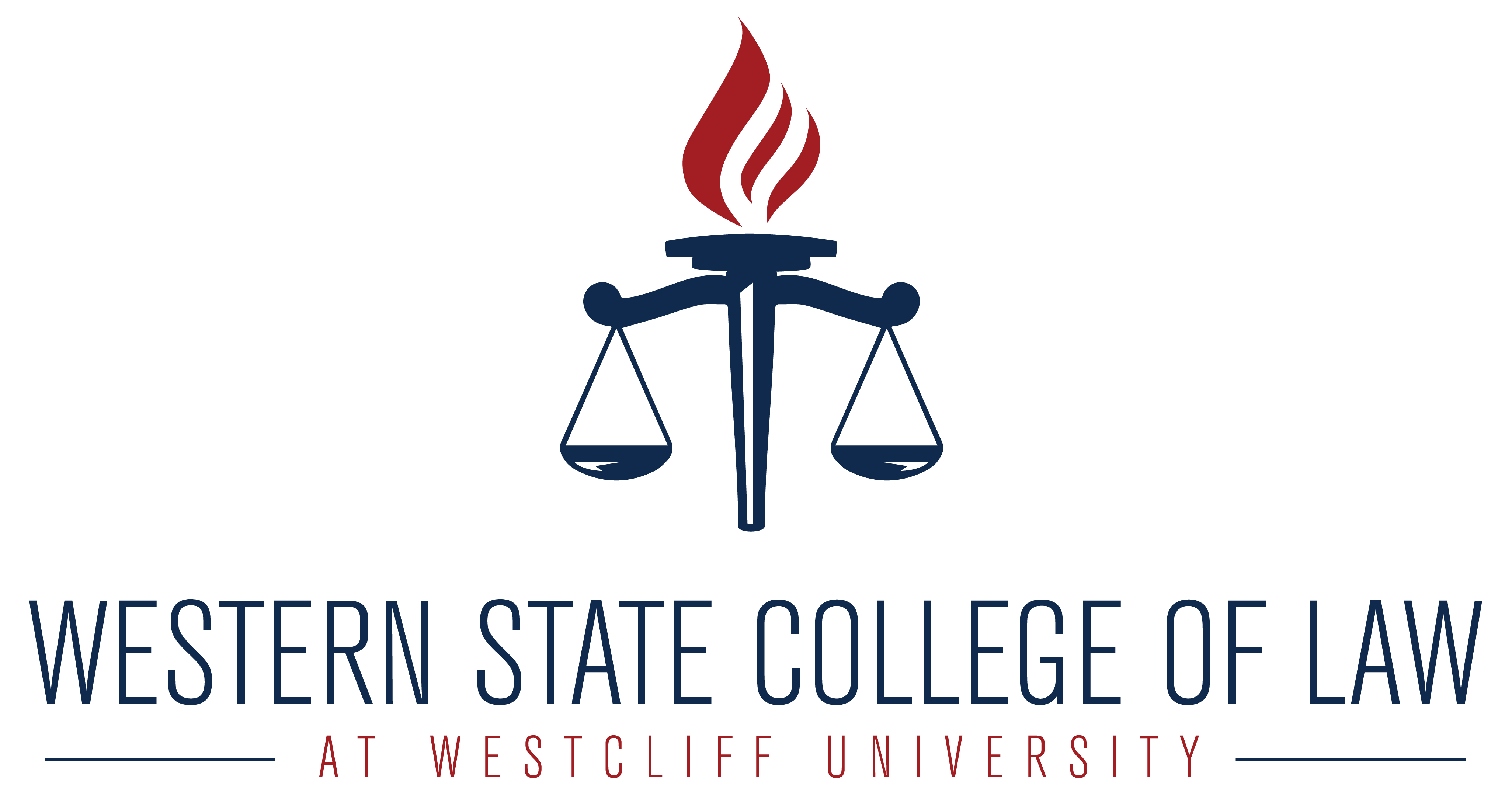 Founded in 1966, Western State College of Law is the oldest law school in Orange County, Southern California, and is fully ABA approved. Western State College of Law's 11,000+ alumni are well represented across public and private sector legal practice areas, including 150 California judges and about 15% of Orange County's Deputy Public Defenders and District Attorneys.
Programs, credential levels, technology and scheduling options are subject to change. Western State College of Law at Westcliff University, 16715 Von Karman, #100, Irvine, CA 92606 © 2020 Western State College of Law. All rights reserved. Our email address is materialsreview@wsulaw.edu.
See wsuprograms.info for program duration, tuition, fees and other costs, median debt, salary data, alumni success, and other important info.