The Western State College of Law Library provides online, print, and other resources to our patrons. If you wish to speak to a reference librarian about Library resources, please call 714-459-1111.
Resources
The Western State College of Law Library's catalog contains information about online and print resources.
The Library Computer Room provides access to several desktop computers for student use.
Study Guides, textbooks, past exams, CDs, and other materials of interest to students are available for day-use at the Reserve Desk.
On-Campus
Study Space
Study tables and carrels are available throughout the library and found on both the first and second floors. The Library has seating, on the first floor, at tables across from the Reserve Desk and in the middle of the main book collection, as well as carrels in the back of the library and in the Quiet Study Room. On the second floor, the Collaborative Study Room also has study space.
In addition to study tables and carrels, study rooms are another option for students. Rooms are mostly located in the library, but also can be found spread out through the building. They may be reserved at the Reserve Desk and are open to current students, as well as alumni studying for the bar exam. Both individual and group study rooms are available, and all are on a first-come, first-served basis.
Printing
Note: The instructions for printing and photocopying are currently under revision. Please ask library staff if you have any questions about printing and copying.
Students needing to print or photocopy can do so in the main floor Library Computer Room.
Access
Access to the Library is limited to our current students, faculty, staff, alumni, students from other ABA and CBE law schools, attorneys, and judges. Off-campus access to our subscription databases is limited to only our current students, faculty, and staff.
Monday-Friday:
Library Hours*: 8:00am – 11:00pm
Reserve Desk Hours*: 8:00am – 11:00pm
Reference Hours*: 9:00am – 7:00pm
Saturday-Sunday:
Library Hours*: 8:00am – 11:00pm
Reserve Desk Hours*: 8:00am – 11:00pm
Reference Hours*: No Reference Service
* Hours subject to change during Holidays, exam periods, or when classes are not in session.
Library hours may differ for visitors. If you have questions about hours, please call the library at 714-459-1111.  
Contact Information
Margot McLaren
Technical Services Librarian
mmclaren@wsulaw.edu
714-459-1171
Reserve / Reference Desk
714-459-1111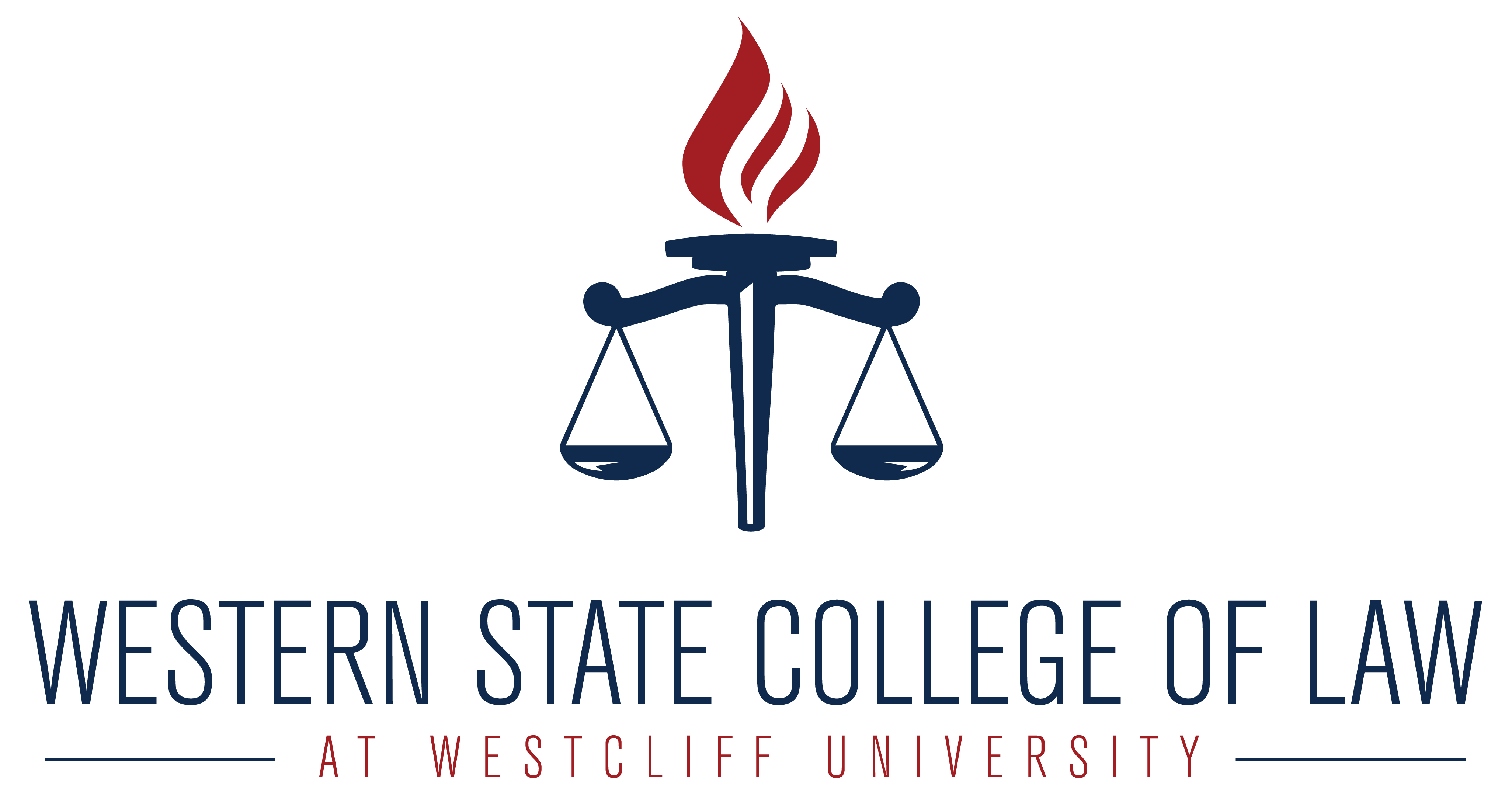 Founded in 1966, Western State College of Law is the oldest law school in Orange County, Southern California, and is fully ABA approved. Western State College of Law's 11,000+ alumni are well represented across public and private sector legal practice areas, including 150 California judges and about 15% of Orange County's Deputy Public Defenders and District Attorneys.
Programs, credential levels, technology and scheduling options are subject to change. Western State College of Law at Westcliff University, 16715 Von Karman, #100, Irvine, CA 92606 © 2020 Western State College of Law. All rights reserved. Our email address is materialsreview@wsulaw.edu.
See wsuprograms.info for program duration, tuition, fees and other costs, median debt, salary data, alumni success, and other important info.