Visiting applicants are students from other ABA approved law schools and most California Bar Examiner-approved law schools (if WASC accredited), who wish to take classes with us for one or two terms, with the permission of their law school.
What to Submit
Application – We only accept electronic applications submitted through the Law School Admission Council (LSAC).
Letter of Permission – A letter from the dean or registrar of the law school you are attending indicating that you are in good standing, that there are no disciplinary actions pending or currently on file, and granting approval to take the desired course(s) at Western State. The letter must also indicate which semester(s) the applicant has permission to attend.
Transcript – Submit an official transcript of your completed law school coursework to Western State.
Financial Aid
Students from other law schools who have been accepted as a visiting student at Western State (receiving their JD degree from their home institution), and who need financial aid to meet their educational costs, must arrange with their home institution for the processing of their financial aid. Please remember that Western State will not process any financial aid for the visiting student. The student's home institution may forward the financial aid proceeds to our Financial Aid Office to be applied toward the student's Western State tuition and fee charges or may send proceeds directly to the student. Please contact the Financial Aid Office at (714) 459-1119 to arrange for tuition payment and applicable deadlines.
DEADLINES
FALL 2021 START
2020
September – Applications available on LSAC for Fall (August) starting class
2021
June 15th – Last day to apply for Fall (August) term
Thursday, August 19, 2021 – First day of Fall term main session
SPRING 2021 START
2021
September 1 – Applications available on LSAC for Spring (January) starting class
December 1 – Last day to apply for Spring (January) term
2022
Tuesday, January 18th 2022 Spring term starts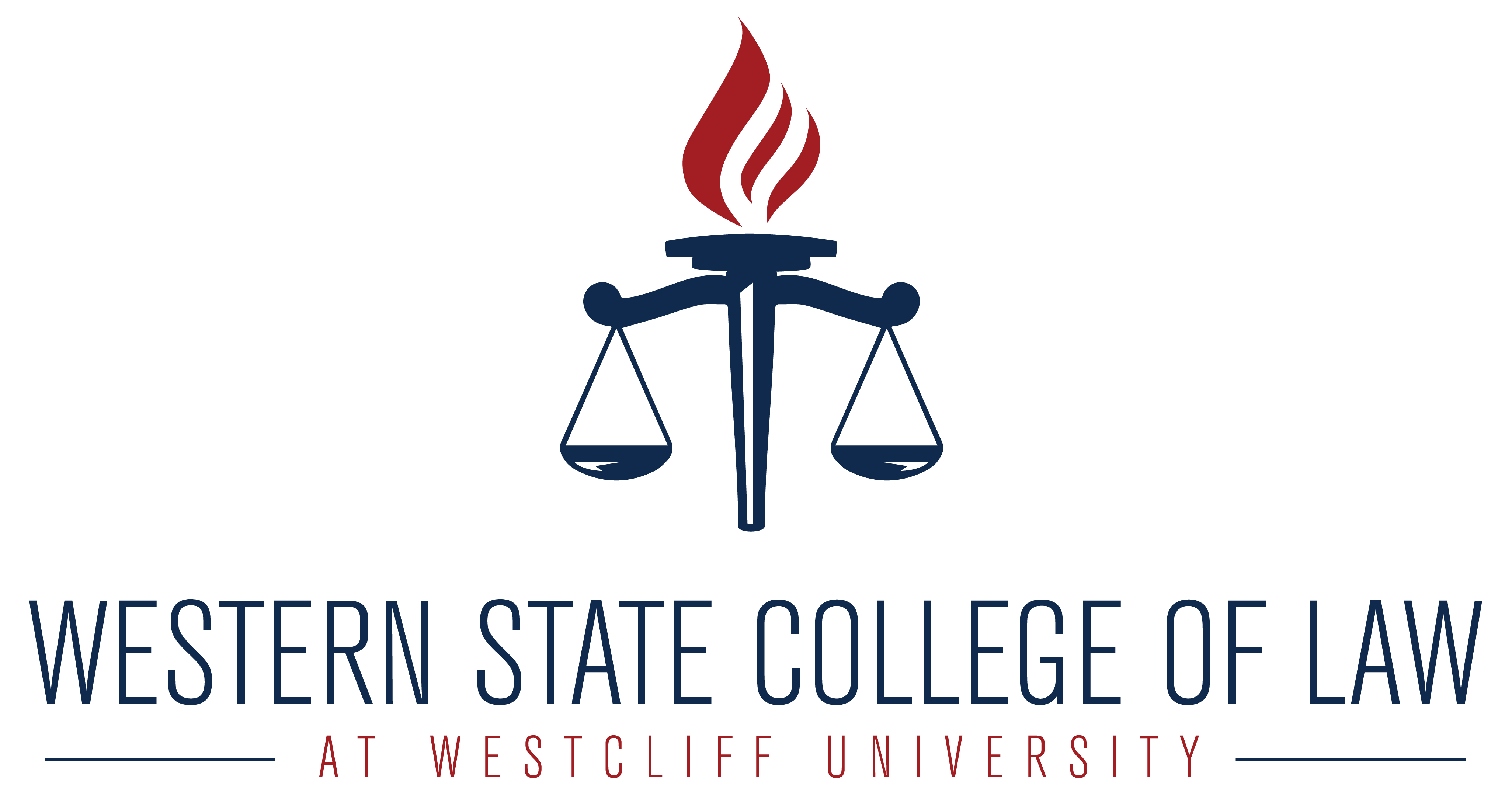 Founded in 1966, Western State College of Law is the oldest law school in Orange County, Southern California, and is fully ABA approved. Western State College of Law's 11,000+ alumni are well represented across public and private sector legal practice areas, including 150 California judges and about 15% of Orange County's Deputy Public Defenders and District Attorneys.
Programs, credential levels, technology and scheduling options are subject to change. Western State College of Law at Westcliff University, 16715 Von Karman, #100, Irvine, CA 92606 © 2020 Western State College of Law. All rights reserved. Our email address is materialsreview@wsulaw.edu.
See wsuprograms.info for program duration, tuition, fees and other costs, median debt, salary data, alumni success, and other important info.