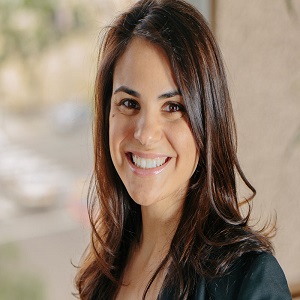 KATHLEEN BOLUS
Associate Director of the Academic Success Program and Assistant Professor of Lawyering Skills
714.459.1189
kathleenbolus@wsulaw.edu
DEGREES
J.D., UCLA School of Law
B.A., University of California, San Diego, magna cum laude
Biography:
Professor Bolus has spent nearly a decade in legal education, with a primary focus on the academic success and bar preparation. She has worked at law schools throughout Southern California, developing curriculum for and teaching classes aimed at fostering students' success in law school and on the bar examination.  
Prior to transitioning to legal education, Professor Bolus practiced labor and employment law at Jones Day and managed a portfolio of local, state, and federal government grants and contracts at the Community Resource Center, a non-profit social services agency. Before law school, Professor Bolus devoted a year to full-time service through AMERICORPS, a national program designed to combat poverty by building the organizational, administrative, and financial capacities of community-based organizations that assist low-income communities.   
Professor Bolus is a graduate UCLA School of Law, where she served as a Managing Editor of the Women's Law Journal. She is a member of the Association of Academic Support Educators (AASE) and the West Coast Consortium of Academic Support Professionals (WCCASP) and has a particular interest in developing curriculum that incorporates growth mindset, interleaving and spaced learning, and effective self- and peer-assessment practices.
Selected Presentations:
Show Them the Evidence: Using Data to Encourage Student Engagement, Association for Academic Support Educators Annual Conference, Seattle University School of Law, Seattle, Washington, May 2019 (with Kevin Sherrill)
Using Workshops to Make It Stick: How 1L Skills Workshops Can Reinforce Retrieval Practice, Spaced Learning, and Interleaving, West Coast Consortium of Academic Support Professionals Annual Conference, University of San Diego School of Law, San Diego, California, November 2018
Using Commentary to Jump Start Legal Research, UC San Diego Krinsk-Houston Law and Politics Initiative, UC San Diego, La Jolla, California, January 2017
Partnering with Student Organizations to Improve Retention and Academic Performance of Diverse Student Populations: Our Experience in Helping Establish Lunge with La Raza, Association for Academic Support Educators Annual Conference, Texas A&M University School of Law, Ft. Worth, Texas, May 2017 (with Karen Harkins, Augustin Razo, and Olavo Michel)
Using the Study Approach to Improve Student Performance on Multiple Choice Assessments, Faculty Development Workshop, Thomas Jefferson School of Law, San Diego, California, April 2017 (with Maureen MacManus)
Using the 1L Project and Choose-Your-Own-Adventure Approach to Improve 1L Skills Using Bar Tested Content, Association for Academic Support Educators Annual Conference, CUNY School of Law, New York, New York, May 2016 (with Karen Harkins and Michael Flynn)