Western State is committed to creating a culture of collaboration and support – and that begins with our faculty. Our professors care about every student and their success. Beyond that, we seek out faculty from diverse backgrounds that bring real-world experience to the classroom curriculum. Professor Robert Molko, director of the criminal law externship program, is no exception.
Professor Molko brings over 32 years' experience working as a prosecutor in Orange County, Calif. During that time, he tried more than 155 jury trials, including 35 homicides and a death penalty case. He also served as the assistant district attorney in charge of the economic crimes unit for eight years. His impressive resume has given him the necessary background to teach students in pursuit of similar career paths about the ins and outs of criminal law.
Teaching Criminal Law
We had a chance to sit down with Professor Molko to learn about how his experiences in the courtroom over the years were able to translate to teaching in a classroom.
Q: Before pursuing a law degree, you worked as an engineer for unmanned space flight operations at the Jet Propulsion Laboratory. What inspired you to switch careers and enroll in law school to earn your J.D.?
A: I was drawn to law because of the intellectual challenge, as well as the opportunity to affect people and society in a more meaningful and personal way.
Q: Who has been the most impactful person in your career?
A: My law school professors left a lasting impact on me, especially those who were also practitioners. I also was very influenced by many of the supervisors I worked under at the Orange County District Attorney's Office. They emphasized the delicate balance between the power to prosecute and the responsibility to uphold what is right and never abuse that power.
Q: Do you have a case or an experience that stands out from your career? What made it so important and what did you learn from it?
A: The Peng double homicide case stands out the most. It involved a 44-year-old Taiwanese woman who was charged with slaying her husband's lover and their infant son in 1993. The affair that led to this tragedy was between Jim Peng, 50, a Taiwanese wealthy businessman and chief executive officer of San Diego-based Ranger Communications and Ranbing Jennifer Ji, a former employee he hired in 1990 to work at a new manufacturing company in China, where she was a citizen before moving to California. It was unique because I had to learn so much about the involved Taiwanese and Mainland Chinese cultures in order to effectively handle the case.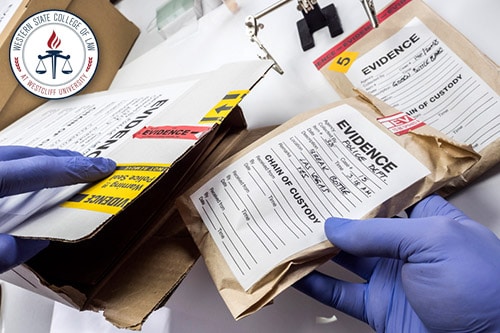 Q: Can you share more about the courses you teach at Western?
A: In my role as Director of the Criminal Law Externship program, I not only teach courses but also support students pursuing criminal law externships. This includes:
Evidence: a second-year 4-unit course. This class is required for every law student. In this course, I teach students how to admit or exclude evidence in both California and federal courts. Understanding this concept is crucial in evaluating any case a lawyer may have because he/she must be able to recognize the admissible evidence in order to appreciate the strength or weaknesses of any case.
Advanced Trial Advocacy: This course is focused on national interscholastic mock trial competitions. The students prepare for these competitions working, at times, extraordinary hours including weekends in order to be ready for the competitions.
Criminal Law Externship Program: This program places students in a public defender's office or a prosecutor's office. In addition to the externship experience, the students attend my weekly two-hour seminar to discuss various issues that arise in the criminal justice system. They are also introduced to many specialization areas. Students are assigned two motions to research, brief and present orally in class, simulating an actual motion hearing in court. With this program, students receive their first vital exposure to the actual practice of law in the criminal justice system ahead of graduating.
Q: You have had several of your students secure jobs in the public defender and prosecutors' office. What advice do you give your students to help them succeed in and out of the classroom?
A: Preparation is the key to being a successful attorney. Set yourself up to gain the most out of your law school experience by enrolling in necessary electives like trial practice, criminal law externship, advanced trial advocacy and criminal pre-trial and take full advantage of summers to intern in public or private criminal law offices.
Q: What do you think sets Western State apart from other law schools?
A: Our faculty is always extremely accessible to the students. We have an open-door policy to ensure our students receive the support they need. We are truly committed to our students' success – in the classroom and beyond.
When he isn't molding future legal minds, you can find Professor Molko participating in a variety of physical activities. He is passionate about sports and staying active, whether it's bicycling, racquetball, pickleball or skiing. He has always used athletics as a way to help relieve daily stresses.
If you are interested in learning more about Professor Molko or his classes, visit: https://www.wsulaw.edu/divi_overlay/robert-molko/