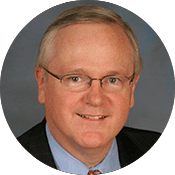 NEIL PEDERSEN
Class of 1988
I am the principal of Pedersen Law, a small 4 attorney Orange County law firm that primarily handles employee rights litigation as well as insurance coverage and bad faith litigation. I am also an Adjunct Professor at Western State teaching Employment Law and Law Practice Management and Technology.
I believe that Western State has always been a school dedicated to practical teaching and preparation of its students for the real world practice of law. Over the last many years, as it has achieved ABA accreditation, it has not lost its focus on practical preparatory education, as evidenced by its truly incredible bar passage rates over the last several years. In Orange County where I primarily practice, it is well respected by judges and other attorneys.
I regularly employ several law clerks from the school, and I take on one or two externs from the school every semester. I have hired several attorneys from the school as well. In addition I volunteer to speak to student groups and classes fairly regularly. For the last five years I have been teaching as an Adjunct Professor. For a few years I was a member of the WSU Alumni Association and I am presently a member of the Dean's Counselor's.
Do not wait to figure out what you want to do after law school until you take the bar. From the first day of school, start looking for the area of law that gets you excited. Reach out to firms or agencies that do that area of law and extern or law clerk in them. Attend events with attorneys and start making contacts. If you do all of this, you will not have to settle for any job that comes along, but instead you will be proactively getting what you want.