Despite a small decrease in applications, law school remains a popular path and is still highly competitive. The Law School Admission Council recently reported that 41,228 individuals applied last year, and so far this year 39,841 have applied. Acceptance rates hover around 40.8% among applicants.
If you applied to law school and were put on a waitlist, you might be confused about what it means or how to proceed. We're here to help answer some of your most pressing waitlist questions.
What does a waitlist mean? First, it is important to understand that not every law school uses waitlists the same way. Other terms you might see are "pending decision," "on hold" or "reserve." Regardless of the term, all of these insinuate that you have not formally been accepted but are still in the running.
Should I give up on my dream school if I am waitlisted? This depends on a lot of factors. If you have your heart set on a school and are open to waiting out the waitlist or even applying for the next class, then don't give up. Being on the waitlist means they still think your application is strong and you might be accepted at a later date. However, if you are starting law school with the next wave, then it is important to continue looking at other options in the event you are not accepted to your top choice.
I was waitlisted at my dream school, but accepted to another – what should I do? Placing a deposit and accepting a position at a law school impacts their waitlist. If you are set on going to law school at this time and the other law school would be a good fit, holding your spot there makes sense while you stay on the waitlist. If at any point you decide you are set on going to that law school, regardless of your status on the waitlist, expressing that update to the admission office can allow them to move to the next applicants. If you would accept an admission offer at any time for the school you are waitlisted on – up to the start date – then staying on the waitlist makes sense.
Should I continue applying to other schools while on a waitlist? While there is a chance to be admitted to your dream school, if you are waitlisted, it is recommended to start exploring other law schools. Don't assume it is too late to apply somewhere else if you are waitlisted. Some schools keep their application windows open longer, even up to July for an August start date. In addition, some schools have January start dates, so you do not have to wait an entire year before beginning your law school journey.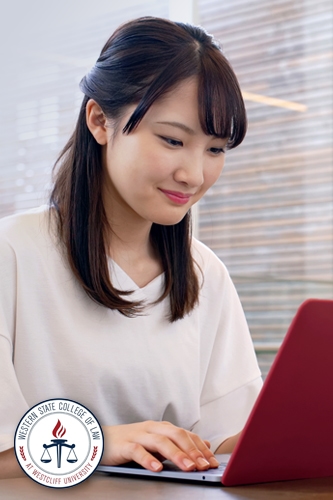 If you have been waitlisted and are set on attending that law school, don't get discouraged. With the competitive nature of law school applications, being on the waitlist indicates your application was strong and the school is still interested in you. Oftentimes, the waitlist is dependent on how the rest of the applicant pool shakes out – including the number of places available after individuals accept and how you measure up against other candidates.
You can take action even when you are on a waitlist. In fact, taking the following steps can increase your chances of getting accepted. This includes:
Follow all instructions: Each school handles the waitlist process differently. It is important to review the waitlist instructions that you receive and understand what you need to do to maintain a spot. Some require you to opt in, whereas others place you on the waitlist unless you opt out. In addition, some law schools ask students to submit additional materials, including a written statement.
Act on all opportunities: To increase your chance of moving your waitlist notice to an acceptance, follow all asks and attend any events or opportunities they provide to further show your interest. Students that express interest and show initiative to attend any opportunities the law school offers for those on the waitlist helps demonstrate that they are serious about attending the law school.
Communicate with the law school: Keeping in touch with the law school is critical during this process. This can include submitting a "letter of continued interest" or LOCI. Many schools recommend submitting this as soon as your waitlist notice has arrived, and then again after the first wave of deposit deadlines are submitted. A letter of continued interest can also be a simple update that the school is still a top choice, and if accepted you would attend. You can also keep the law school apprised that you have not accepted an offer somewhere else. On the flip side, if you have accepted somewhere else and are no longer interested in the law school, it is a courtesy to let them know you would like to be removed from the waitlist.
Consider retaking the LSAT: While there isn't much you can probably do about your GPA, if you believe your LSAT score impacted your application, consider taking it again. Based on the timing, you might not be able to submit it during the waitlist timeframe – but having a higher LSAT score can make you a stronger candidate if you plan to apply again for the next semester.
Submit new materials for consideration: This can include an updated LSAT score or major life events or achievements that were not available during the initial application process. Sometimes, law schools will re-evaluate your application if you offer these types of updates.
Schedule a visit: Visit campus if you haven't already. Talk to everyone you can, make introductions and if you get face time with the admissions office ask for their advice. After a visit, send another letter to the school and express how the visit strengthened your interest in the program and how you see yourself being a good fit.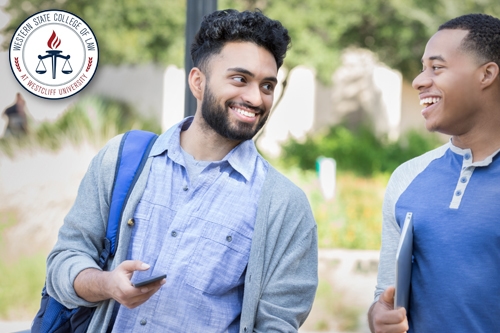 There are a number of factors the school might be considering when evaluating the waitlist. One key consideration is someone's interest in the program – therefore, individuals who have made contact, visited the school and expressed interest in attending if accepted are strong candidates.
If you were on the waitlist and not accepted into the latest wave of incoming students, talk to the Admissions Office to evaluate ways to improve your application for the next round. We recommend waiting until the new school year has started, as admissions will have more availability to review applications and provide recommendations.
If you have other questions about applications and the decision-making process at Western State College of Law, visit: https://www.wsulaw.edu/prospective-students/faqs/ or contact our admissions team.