Western State accomplished many things during the 2022 academic year. We established our new JD/MBA program, hired several new full-time faculty members and began accepting GRE scores in addition to LSAT scores for admissions purposes. We also saw several successes by our students at their moot court competitions and had a number of our alumni receive judicial appointments.
However, 2022 is over now, so it's time to look forward to what the 2023 school year has in store!
Incoming Class
We pride ourselves on diversity and this semester's incoming class is no different; our spring class welcomed 19 new students.
50% self-identified as students of color
11% are international students (from Canada and South Korea)
11% served in the military
67% are female
44% self-identify as first-generation students
13 different college majors are represented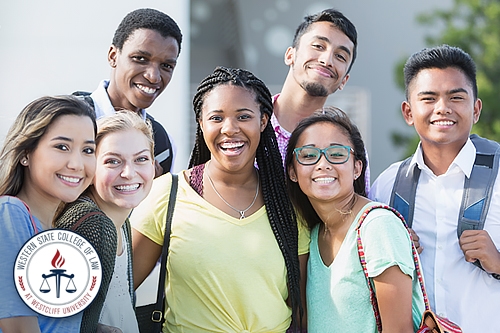 The diversity in our student body has always been a source of pride, as we believe that the faces of the law should reflect the faces of those whom the law serves. We hope to continue making Western State College of Law a welcoming place to all students throughout 2023 and the years to come.
Academics & Activities
This year will mark the first group of students enrolled in our new JD/MBA program, one we've been looking forward to launching. Furthermore, students who complete all transferable credits at Western State for the JD/MBA program will simultaneously qualify to receive the Business Law Certificate Program.
Western State will continue to participate in Moot Court competitions during the Spring 2023 semester, which will include trips to New York, Las Vegas and New Jersey. Additionally, the Law Review, a student-run legal journal that focuses on articles relating to California law or federal laws that have a substantial impact on our state, will be hosting another symposium this year on April 15, 2023. This year's topic is "The Future of the Criminal Justice System in California, Traditional vs. Progressive Laws and Which are Better for California?"
Current known attendees include:
Orange County District Attorney Todd Spitzer
Deputy Public Defender Joelle Moore
Judge Kimberly Menninger
Judge Kyle Brodie
Orange County Sheriff Don Barnes
Ongoing Expansion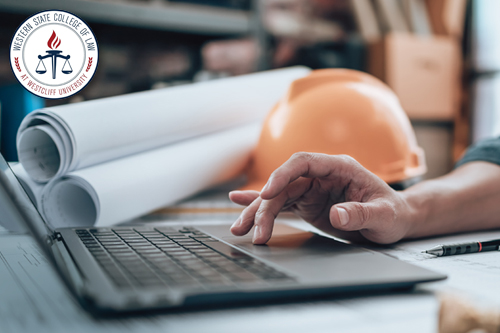 Western State continues onward with the construction of new classrooms and study spaces with the goal of finishing this year. Providing our students with the best law school experience possible is of the utmost importance to us, and it is our hope that the additional space will allow us to add further programs of interest to students and additional faculty to provide high quality learning experiences.
Alumni Network
This year we hope to offer both students and alumni further opportunities to benefit from networking and mixers. Alumni, stay on the lookout for any news on upcoming mixers or events, or feel free to reach out to alumni@wsulaw.edu if you'd like to volunteer your time and expertise coaching students or speaking to groups about your area of practice.
Finally, as many know, Dean Easley is planning to retire this year, and the committee charged with leading the search for a new dean is reviewing applicants, with more information to be shared as the search process continues.
Happy 2023 everyone, we're looking forward to the year ahead! Let's make it a great one.
Interested in seeing more topics or sharing your story? We'd love to hear from you. Send your news ideas here!