Two Professors Join Western State on Tenure Track and Three Additional Faculty Members Hired to Bolster Program Depth and Prepare for Continued Growth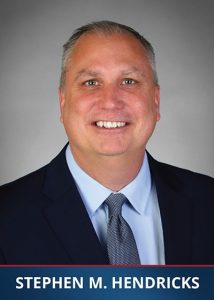 IRVINE, CALIF. (JUNE 22, 2022) – Western State College of Law at Westcliff University, the oldest law school in Orange County, Calif., today introduced five new faculty to aid in program development and support continued growth. Assistant Professor of Law Stephen M. Hendricks and Associate Professor of Law Tina Schindler will join the full-time faculty on tenure track due to their impressive records of real-world professional and teaching experience. In addition, Christopher Boatman and Jennifer Dean were hired as academic support faculty and Zoha Khan will join the legal writing faculty. These strategic new hires will support Western State's students and the organization's anticipated growth in the coming years.
"We are thrilled to have these five individuals become part of the Western State family. All of them bring deep experience in their respective practice areas, as well as teaching experience that prepares them well to support our students," said Western State College of Law's Dean Allen Easley.
Two New Tenure-Track Professors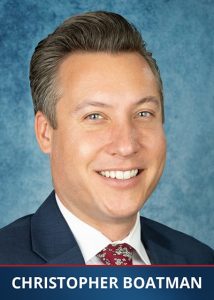 Professor Hendricks will teach business associations and contracts starting July 1, 2022. He is an experienced instructor driven to inspire law students to reach their highest potential and to promote diversity and equity in the legal profession. He has been an adjunct professor at Western State providing instruction in business law, including corporations, limited liability companies, partnerships and agency and now joins the school full time. He has also served as the vice president of legal affairs and general counsel at Interstate Specialty Marketing, Inc., a mission-driven insurance marketing company. Professor Hendricks is a Western State College of Law alumnus where he was on the dean's list and a dean's fellow.
"I am honored to be brought on full-time on a tenure track at my alma mater," said Hendricks. "The professors during my time at Western State were instrumental in my success post-graduation and I look forward to helping the next generation of law students."
Professor Schindler brings extensive teaching experience, having taught full-time at three different law schools, including Western State from 2016 to 2019 as the director of bar preparation and associate professor of Western's academic success program, S.T.E.L.L.A.R. She also taught at Southwestern Law school as director of bar preparation and associate professor of law and Whittier Law School as director of bar preparation and associate professor of academic support. At Western State, she will teach 1L and 3L courses focused on civil procedure and remedies starting July 1, 2022. Schindler has helped achieve some of the highest bar pass rates at all three of the schools she's worked with.
"I feel privileged to re-join the Western State family. During my previous experience here I witnessed first-hand the collaborative culture of this organization and had the opportunity to work with some outstanding students; and I am looking forward to continuing to be part of the school's growth and student success," said Schindler.
Academic Support & Legal Writing Faculty Additions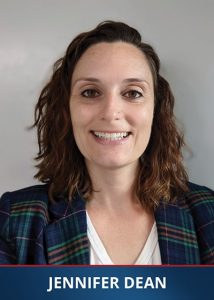 Boatman is a Western State graduate as well and has been part of the Western State faculty for two years as an adjunct professor. Students will benefit from his experience as reference librarian where he will help students develop skills and grow professionally.
Dean will also join the academic support faculty. Her previous work experiences both at legal clinics and in educational roles position her well to provide students guidance to succeed in the classroom and as they prepare for the bar exam. Most recently, she was an adjunct professor and served as the director of academic success and bar programs at the University of San Diego School of Law.
Khan brings a plethora of experience from the courtroom to the classroom, all to the benefit of students. Khan has been teaching at Western State, her alma mater, as an adjunct professor of legal writing and research and will continue to focus on providing writing support to the students in and out of the classroom.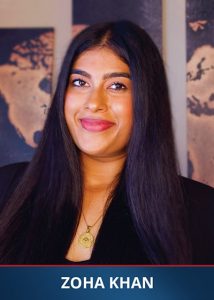 These five new hires grow Western State's full-time faculty from 18 to 23 and position Western State to continue to meet and exceed the ABA standard requiring students to have over half their courses taught by full-time faculty as it prepares for rapid growth over the next three years.
To learn more about Western State College of Law visit www.wsulaw.edu.
About Western State College of Law: Western State College of Law at Westcliff University is an established institution with a 50-year track record of success and a reputation for producing both successful trial lawyers and more than 150+ graduates have gone on to serve as judges and judicial officers. It offers subspecialties within the J.D. program to allow every student to find their niche and develop a unique skillset. Western State was acquired in 2019 by Westcliff University, a private university in Irvine, Calif. offering bachelor's, master's and doctorate degrees. Since the acquisition, Western State has benefited from Westcliff's online learning andragogy and ability to swiftly respond to market needs by developing innovative specialty programs in real-time. Together, the schools are now fully integrated and committed to providing advanced higher education opportunities to students both globally and nationally. Visit www.wsulaw.edu to learn more or follow on Facebook, Instagram and LinkedIn.