Students Can Now Earn a Dual-Degree Within 39 Months, Opening Doors to a Broad Range of Career Opportunities
IRVINE, CALIF. (November 17, 2022) – Western State College of Law at Westcliff University announced the launch of an integrated Juris Doctor and Master of Business Administration (JD/MBA) program with Westcliff University's College of Business. Since Westcliff University acquired Western State in 2019, the organizations have been jointly dedicated to providing advanced higher education opportunities globally and nationally. The new JD/MBA program underscores this commitment as students now have the opportunity to pursue both degrees simultaneously through ABA-approved Western State College of Law and ACBSP-accredited Westcliff University College of Business. The program enables students to compress five years of study into just over three years and graduates get expertise in both business and law, positioning them for a variety of roles.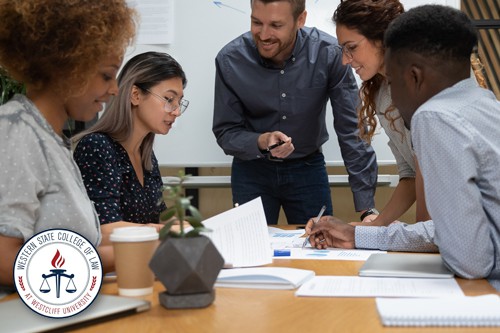 "We are extremely excited to offer our law students with an interest in business an opportunity to earn an MBA together with their Juris Doctor," states Allen K. Easley, dean of Western State College of Law. "We had seen growing interest in our business law certificate within the JD degree and are pleased that we can now broaden our offerings by coupling our curriculum with Westcliff University's established MBA."
Students who enroll in the program gain extensive knowledge from distinguished faculty with real-world experience in business and law to help them navigate the complex intersection of these arenas post-graduation. Small class sizes provide students with a closer connection to their faculty and one another, and both degrees can be earned in an accelerated manner with available summer, online and evening courses or via a four-year approach.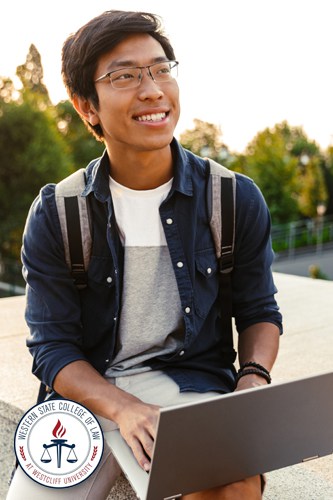 "Western State and Westcliff are laser-focused on enhancing opportunities for students," said Dr. Anthony Lee, president of Westcliff University. "We believe this exciting new program will provide a pathway for students to develop a diverse set of in-demand skills and help them stand apart as they enter the workforce."
Students choose from two capstones based on their interests: The first is a traditional JD externship which places participants in a court, law firm, government agency or in-house at a private company where they obtain hands-on experience. In this option, they also participate in weekly on-campus seminars with professors and other externs and receive ongoing feedback from supervisors to earn academic credits. The second option is to participate in the Strategic Management of Applied Research and Technology (SMART™) MBA consulting capstone. This path partners a team of no more than five learners with regional and national business executives to help them address the most complex issues facing their organizations. Students act as management consultants to acquire the skills they need to get hired or advance their careers, while also receiving support and guidance from faculty, executives and mentors.
To learn more, visit: https://www.wsulaw.edu/academics/jd-mba-degree/.
---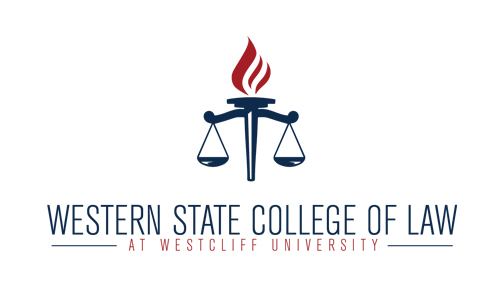 About Western State College of Law: Western State College of Law at Westcliff University is an established institution with a more than 50-year track record of success and a reputation for producing both successful trial lawyers and more than 150 graduates who have been elevated to the bench. It offers subspecialties within the J.D. program to allow every student to find their niche and develop a unique skillset. Western State was acquired in 2019 by Westcliff University, a private university in Irvine, Calif. offering bachelor's, master's and doctorate degrees. Since the acquisition, Western State has benefited from Westcliff's ability to swiftly respond to market needs by developing innovative specialty programs in real-time. Together, the schools are now fully integrated and committed to providing advanced higher education opportunities to students both globally and nationally. Visit www.wsulaw.edu to learn more or follow on Facebook, Instagram and LinkedIn.

About Westcliff University: Westcliff University is an innovative global higher education institution with its finger on the pulse of the international business landscape and the needs of today's employers. Founded in 1993 and based in Irvine, Calif., it offers bachelor's, master's and doctorate degrees spanning 21 areas of study including business, education, technology, computer science, engineering and law. Westcliff is a California Public Benefit Corporation which affirms its dedication to operating in the best interests of its students and the surrounding community. Its programs focus on both the hard and soft skills needed to secure quality jobs in high-growth industries; it offers community and business engagement opportunities for the hands-on experience today's students require; and it provides innovative and affordable programs live online and in classrooms across the globe. Visit www.westcliff.edu to learn more, and follow Westcliff on Facebook, Instagram and LinkedIn.