Accolade Recognizes Park's Influential Privacy Research for Policy Decision-Making

IRVINE, CALIF. (February 16, 2023) – Western State College of Law at Westcliff University's Associate Professor Eunice Park was named a Privacy Papers for Policymakers (PPPM) award-winner by the Future of Privacy Forum (FPF) — a global non-profit focused on data protection headquartered in Washington, D.C. Her paper, "Reproductive Health Care Data Free or For Sale: Post-Roe Surveillance and the 'Three Corners' of Privacy Legislation Needed" was showcased today at the 13th Annual Privacy Papers for Policymakers event on Capitol Hill.
"It is my hope that the work I created will influence relevant policymakers to institute the proper federal protections for digital health care data," said Park. "Our current laws simply don't do enough to protect privacy. We need to do more to preserve constitutional protections and prohibit predatory data-buying practices."
Her paper, which will publish in 2023 in the N.Y.U. Review of Law & Social Change, focuses on the unique vulnerability of women who by using digital devices to search, text or travel for their reproductive care, leave a digital trail that is subject to mining by law enforcement and opens them to potential prosecution. The in-depth research and analysis explores myriad topics including the disconnect between legal protection and digital reality, the historic foundations of the "expectation of privacy" and how law enforcement can obtain data regarding reproductive choice without a warrant. It then presents a proposal for federal legislation to provide privacy safeguards not just for general digital data but for health care data specifically relating to reproductive choice.
"We're incredibly proud to have gifted and passionate professors like Eunice Park as a part of our faculty," said Allen Easley, dean of Western State. "The majority of our students come to us because they want to make a change in the world through law, and this PPPM award-winner distinction underscores the valuable contributions she is making to the broader community."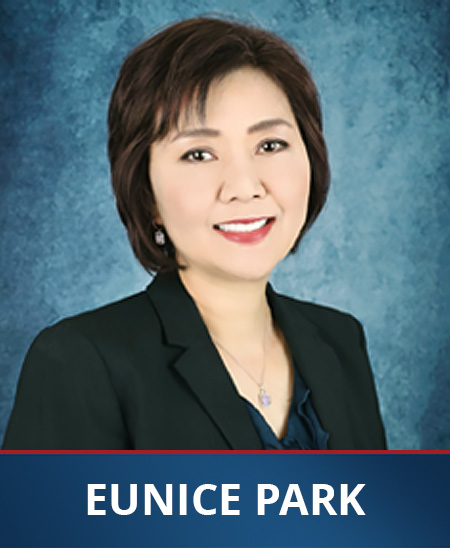 Park has been a tenured-track faculty member teaching Torts I and II at Western State since 2021. Her doctrinal scholarship addresses the tension between technology and privacy, and she has several published pieces on this topic.
"Academic scholarship can serve as a valuable resource for policymakers," said Jules Polonetsky, FPF's CEO. "Now more than ever, topics such as discriminatory exclusion, punitive surveillance, algorithmic fairness, cross-border data flows, reproductive health and the enforcement of data protection rules are at the forefront of the privacy debate. These papers are 'must-reads' for legislators and data protection regulators grappling with data protection issues and enforcement."
The PPPM Awards recognize leading privacy scholarship that is relevant to policymakers in the U.S. Congress, at federal agencies and for international data protection authorities. Six winning papers, one honorable mention, a student submission and a student honorable mention were selected by a diverse group of leading academics, advocates and industry privacy professionals from FPF's Advisory Board. PPPM acknowledges researchers like Park for the strength of their work and provides institutions a platform to share their critical privacy research and proposed policy solutions with policymakers and regulators in the U.S. and abroad.
---
About Western State College of Law
Western State College of Law at Westcliff University is an established institution with a more than 50-year track record of success and a reputation for producing both successful trial lawyers and more than 150 graduates who have been elevated to the bench. It offers subspecialties within the J.D. program to allow every student to find their niche and develop a unique skillset. Western State was acquired in 2019 by Westcliff University, a private university in Irvine, California offering bachelor's, master's and doctorate degrees. Since the acquisition, Western State has benefited from Westcliff's ability to swiftly respond to market needs by developing innovative specialty programs in real-time. Together, the schools are now fully integrated and committed to providing advanced higher education opportunities to students both globally and nationally. Visit www.wsulaw.edu to learn more or follow on Facebook, Instagram and LinkedIn.
About Future of Privacy Forum (FPF)
The Future of Privacy Forum (FPF) is a global non-profit organization that brings together academics, civil society, government officials and industry to evaluate the societal, policy and legal implications of data use, identify the risks and develop appropriate protections.
FPF believes technology and data can benefit society and improve lives if the right laws, policies and rules are in place. FPF has offices in Washington D.C., Brussels, Singapore and Tel Aviv.