The American Bar Association's most recent data showed that two-thirds (65%) of law students delayed law school for a year or more, compared to 1 in 3 (35%) who enrolled directly after college. But is a gap year before law school worth it? This is a common question aspiring law students ask. To help you navigate this decision, we gathered insights from current Western State students who took gap years before embarking on their law school journeys and from an individual who came straight to school.
Here are their unique perspectives and experiences in determining when to go to law school.
Monica: How an Extended Gap Year Before Law School Gave Her Clarity on Her Goals
Monica Calvillo-Chou, a 3L, chose to wait after earning her undergraduate degree before investing time, money and effort into continuing her studies. During this period, she focused on gaining work experience to help her determine if law school was the right path for her. This included working at a security printer for controlled prescriptions as a graphic designer and operations lead as well as preparing for the LSAT and conducting research on potential law schools.
Monica felt having this time was advantageous for two main reasons:
1. Commitment Assurance: The time gained during the gap year allowed her to be certain about her decision to start law school. When she eventually began her legal education, her commitment was unwavering.
2. Preparation for Success: The gap year gave her time to learn strategies to excel in law school – including how to prepare for classes and exams as they differ from undergrad.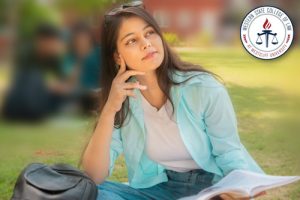 On the flip side, she recognized that there were some disadvantages to waiting. The primary disadvantage was that it was hard to get back into a student mindset. This was especially true for her as she took more than one year and got used to a work schedule – including being able to leave work at the office. Therefore, it was a more difficult transition back to student mode, which does not turn off once you are outside the classroom. The other downside of taking time before law school is that it delays obtaining your law degree and ability to start that work.
Reflecting on her own experiences, Monica felt that taking a gap year or two is generally valuable and worthwhile and allowed her time to feel confident in the investment and commitment required for law school.
---
Ultimately it should be a personal decision, just be ready for the commitment. -Monica Calvillo-Chou
---
Eugene: Becoming Financially Prepared as a Paralegal Before Law School
Eugene Ryang, a current 2L, took five years after his undergrad before starting at Western State. After completing his undergraduate degree, he initially looked for a job to pay off his college loans. He went through a paralegal certificate program and secured a job at a boutique construction law firm. His experience as a paralegal allowed him to gain practical insight into the legal process and further honed his interest in the law. One significant advantage he gained from working before law school was a deep appreciation for the value of time and money. The awareness of how much one can earn for an hour's work created a stronger commitment to the significant investment law school entails. It also helped him to learn more about himself and confirm that law school was what he wanted to do and where he wanted to put his time and money. He also benefited from having paralegal experience as it exposed him to the practical side of practicing law, and he has still been able to use some of the guides he purchased when studying for his paralegal certificate.
However, Eugene also acknowledged that the lifestyle change was challenging after working for five years. He approached law school as a full-time job, recognizing that it would require 40 hours or more a week to succeed and that he would have to forfeit some time with family and friends. Yet this sacrifice felt worth it as his time off allowed him to be certain that this was the career path for him.
Studying for the LSAT and researching schools while balancing a full-time job was not easy, as he had to go from working all day to taking classes and practice exams for the LSAT. But this helped with the mindset and transition as law school would require a similar dedication.
Rachel: Preparing for the Real World with More Education
The journey for Rachel Asiedu, 2L at Western State, was directly from undergrad to law school. Her experience was unique in that she finished her undergraduate degree in two years after completing two years of community college during her junior and senior years of high school. Her decision to go straight to law school was rooted in her desire to continue her education, coupled with a realization that she felt too young to enter the working world.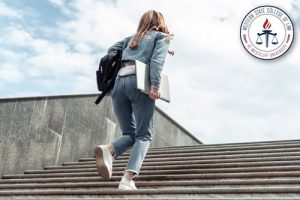 Rachel's approach was highly structured. She prepared for the LSAT and had her applications ready to go while still in school. However, she also recognized that the decision to go straight to law school was not for everyone. Some individuals might not be entirely sure of their career path, and for them, taking a gap year to explore different opportunities and interests could be beneficial. She always knew she wanted to continue her education but didn't want to be a doctor. When she applied to law school, she was interested in being a judge. For her, the one downside to going directly into law school, especially with accelerated undergraduate studies, was that she was younger than most of her classmates and did not have real-world experience or context of what it feels like to work 40 hours a week. However, she felt that going directly to law school was a seamless transition as she was already in the student mindset.
Deciding if a Gap Year Before Law School is Right for You
The decision of whether to take a gap year before law school is a personal one. It depends on your goals, financial situation and readiness for the commitment. Here are some questions that can help guide your decision:
1. Am I certain that I want to obtain a Juris Doctor degree?
2. Are there other career paths I am interested in exploring?
3. Do I have the financial means to go to law school?
4. Is it important to me to pay off any undergraduate debt before taking out additional loans?
5. Am I in the mindset to continue education or am I burnt out from undergrad?
6. Are there skills I want to grow and develop before attending law school?
7. Do I have the time to prepare for the LSAT, GRE and application process?
Gap years can offer clarity, real-world experience and personal growth, but they require careful consideration and planning. If you're debating the question of when to go to law school, remember that there's no one-size-fits-all answer. If you are interested in applying to our full-time or part-time programs, check out some answers to other common questions or connect with admissions to learn more.