One of the most common questions for law school applicants is, "Do I need to know what type of law I want to practice before I start law school?"
The short answer is: no.
Whether you are starting law school this January or planning to apply for the fall semester, we are here to answer the question – and put you at ease along the way.
While some individuals decide to pursue a JD degree with the goal of practicing in a specific area of law, many others simply have a desire to make a difference and see a law degree as an avenue to reach that goal. In fact, at Western State, many incoming students begin their journey without knowing what type of law they want to practice. And some that come in with a practice area in mind have even changed their focus after being exposed to different types of law.
Simply put, it is okay to enter law school with or without knowing what type of law you want to practice.
The law school curriculum is focused on providing students general courses for the first year and a majority of the second year, with the option for some electives along the way. This was designed to ensure incoming students could develop and finesse fundamental skills like case reading and briefing, legal analysis and writing. It also introduces multiple subject areas, including civil procedure, contracts, criminal, property, torts and constitutional law courses. After year one, many students have a better grasp on what type of law they are interested in.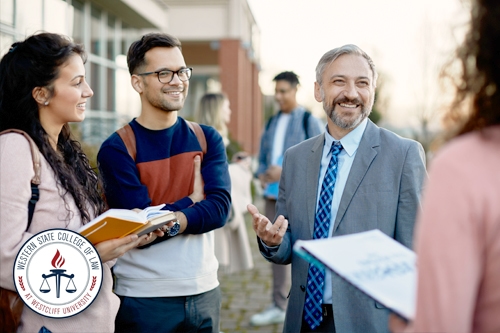 Furthermore, at Western State, our faculty and staff serve as resources with the ability to provide individual guidance and access to a wide range of exciting opportunities in the field to help you find your legal niche. This can include joining a student organization based on an area of interest, attending events to hear from alumni in the legal field or participating in an internship or externship to gain hands-on experience.
Once students have identified a specific area of law they are interested in, they can choose from several elective courses to dive deeper into that subject. At Western State, individuals also have the opportunity to pursue a certificate within the formal JD degree across five specific practice areas: business law, criminal law, immigration law, family law and real estate law. To receive a certificate, students complete a rigorous course of study, including both required and elective courses, in addition to an experiential learning or pro bono/public service opportunity. Beyond allowing students with a passion for a specific area of law to earn a certificate, this can help set them apart after graduation when pursuing jobs in that field.
Interested in pursuing a JD degree? Download our guide to learn more about Western State!