In today's fast-growing business and technology world, intellectual property (IP) issues are becoming more prevalent. There is an increased need for IP lawyers to oversee the rules for securing and enforcing legal rights to inventions, designs and artistic works as competition grows and the industry continues to accelerate. In fact, the IP Indicators Report by the World Intellectual Property found that in 2021 the number of patent applications increased by roughly 1.6% compared to 2020, and the number of trademark applications went up by 13.7%.
Studying IP law provides students the skillset to understand technology, draft patent applications and prepares them to prosecute to protect products. Many industries need attorneys that understand and appreciate the nuances during copyright infringements, whether in music, film or architecture.
For law students looking to pursue a career in this industry, it is important to understand the two different tracks available:
Hard IP: This name is derived from the prerequisite that students have a hard-science or engineering background. After earning a JD, individuals who want to focus on hard IP must sit for the patent bar exam pursuant to the terms laid out by the United States Patent and Trademark Office.
Soft IP: This is focused on the trademark, trade secrets and copyright aspects of the industry and does not require individuals to have a specific undergraduate degree.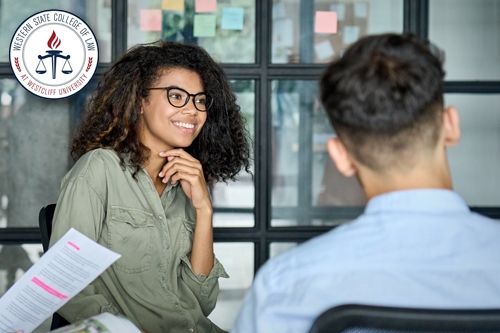 Western State can prepare students interested in both tracks for careers in IP law. Here are some of the top benefits students notice when studying IP law at Western State:
Adjunct Faculty That Bring Real World Experience: Western State's esteemed faculty roster sets us apart and offers students the opportunity to learn from those who have practice experience. Individuals studying IP law currently have opportunity to learn from Professor David Jafari, a practicing IP lawyer with over 20 years of experience. As an adjunct faculty member at Western State, Professor Jafari currently teaches Introduction to IP Law and a patent drafting course. In his courses, students learn more than just trademark, patent and copyright law, but also how to become lawyers. His coursework includes preparing students for interviews and he uses the courses as a vehicle to teach them the practical aspect of lawyering. In addition, students benefit from lively discussions around real world cases.
Internships and Externships: Participating in internship and externship experiences helps set students apart post-graduation. These opportunities are a great way for students to prepare for a career in IP law and gain practical knowledge and experience in the industry. At Western State, the Career Development Department can help students connect with various local patent boutique firms and others have even externed at Jafari Law Group.
Proximity to Los Angeles and San Diego: Southern California has two of the top ten cities in the U.S. for startups, and Los Angeles is also an entertainment hub. With several studios, sports teams and startup companies in the area, there is a constant need for IP lawyers who can do copyright, trademark and licensing.
Even if you don't plan to pursue a career in IP law, you can still benefit from taking the courses. All sectors of law deal with copyright, trademark and licensing in some capacity. Understanding the basics of intellectual property law can be beneficial to all practicing lawyers.
To learn more, check out a recent syllabus.