New Hires and Additional Classroom Space Support Growing Law School
IRVINE, CALIF. (September 20, 2023) – Western State College of Law at Westcliff University, the oldest law school in Orange County, California, is proud to announce the completion of several construction projects; as well as five new hires—including three new full-time faculty members and two visiting professors, and an incoming fall class of more than 100 first-year law students.
"Western State has experienced exponential growth over the last few years, and we are excited to welcome new professors and full-time faculty members, as well as showcase our state-of-the-art classroom and collaboration spaces designed to better accommodate and provide new resources for our constantly growing student body," said Dean Marisa Cianciarulo.
The fall class of 2023 will be the first incoming class to benefit from the recent construction which includes five new classroom spaces and several additional study rooms, as well as offices for new staff and faculty members, including full-time faculty Stacey Kim-Jackson, Sabrina Rivera and Robert Somers and visiting faculty Cassandra Mellas and Kirsten Pescetti.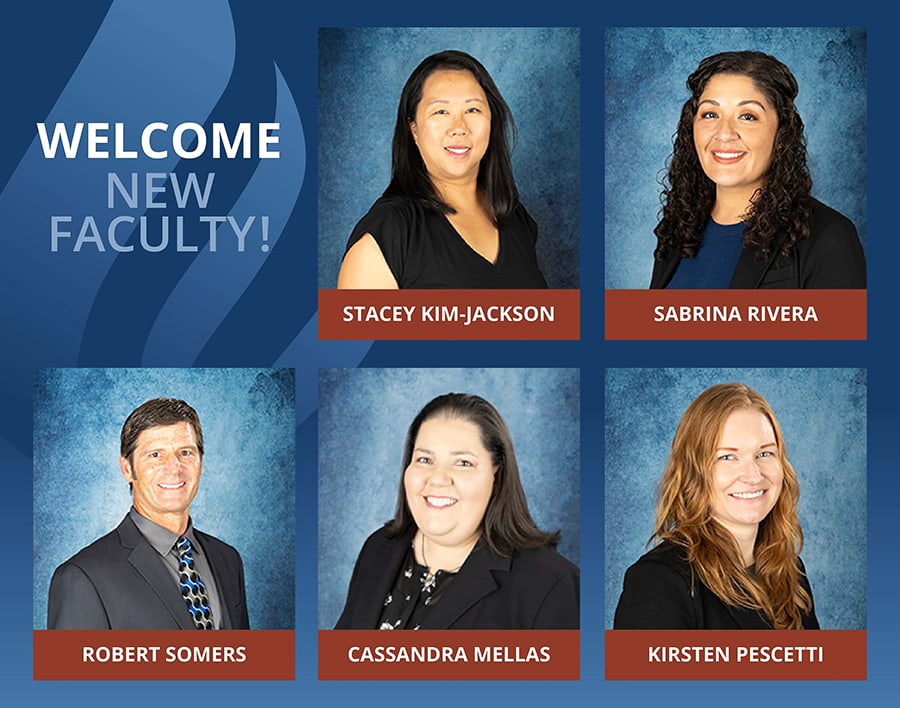 Stacey Kim-Jackson is dedicated to supporting law students through their academic journey. She has created first-year skills courses and assisted at-risk students with tailored curricula. Her previous experience includes teaching international law and California bar subjects.
Sabrina Rivera, a dedicated advocate for immigrant rights, returns to Western State as a tenure-track faculty member and director of the new Immigration and Deportation Defense Clinic set to launch in spring 2024. Professor Rivera's profound knowledge of immigration law, including deportation defense, asylum and refugee law, and humanitarian relief programs, will benefit students seeking to make a positive impact on immigrants' lives.
Robert Somers returns as a full-time faculty member teaching Legal Writing and Research I & II. With extensive experience in family law and estate planning practice, he previously taught various law courses at Western State College of Law and Whittier Law School from 2003 to 2016. Professor Somers also brings several years of appellate law expertise, having practiced full-time from 2016 to 2023.
Cassandra Mellas, a Western State alumna, joins the law school as a visiting professor of law, teaching Professional Responsibility, Contracts 1 & 2, Sales (Art II, UCC) and Criminal Procedure. Prior to teaching, Professor Mellas worked in criminal defense and victims' rights representation across several Southern California counties. Since 2019, she has aided numerous post-grad students in improving their organizational and essay writing skills for the California bar exam and has served as a bar exam grader.
Kirsten Pescetti, an alumna, now serves as a full-time faculty member teaching Introduction to Legal Methods. She previously worked as an adjunct faculty member assisting recent graduates in bar exam preparation. Before entering academia, Professor Pescetti gained experience as a law and motion writer, focusing on real estate dispute resolution and title and insurance fraud at civil litigation firms.
"Western State has experienced significant growth with these impressive new hires and its recent physical expansion, and we couldn't be more thrilled to welcome another promising 1L class to our growing institution," notes Michael Chen, assistant dean of admissions. "The wide variety of perspectives and diverse backgrounds in every incoming class truly benefits our student body, as it provides individuals with a broader range of viewpoints to enhance their academic journey."
Western State's first-year students are composed of 111 full-time and part-time learners, reflecting the institution's dedication to diversity, equity and inclusion (DEI). The incoming class showcases a broad mix of age groups, gender identities and academic backgrounds. Notably, a significant portion of students are the first in their families to attend college, underscoring Western State's commitment to expanding opportunities. Additionally, the class includes military veterans and international students, enhancing the global perspective within the student body.
---
To learn more about Western State College of Law, visit www.wsulaw.edu.
About Western State College of Law: Western State College of Law at Westcliff University is an established institution with a more than 50-year track record of success and a reputation for producing both successful trial lawyers and more than 150 graduates who have been elevated to the bench. It offers subspecialties within the J.D. program to allow every student to find their niche and develop a unique skillset. Western State was acquired in 2019 by Westcliff University, a private university in Irvine, Calif. offering bachelor's, master's and doctorate degrees. Since the acquisition, Western State has benefited from Westcliff's ability to swiftly respond to market needs by developing innovative specialty programs in real-time. Together, the schools are now fully integrated and committed to providing advanced higher education opportunities to students both globally and nationally. Visit www.wsulaw.edu to learn more or follow on Facebook, Instagram and LinkedIn.