Patrick G. Longhi ('80) is admitted to practice law in Georgia and Washington, D.C. With his general trial practice, he has been advising and representing individuals and businesses since the 1980s. Patrick has practiced before both federal and state trial courts and filed briefs with the Georgia Court of Appeals, the Supreme Court of Georgia, the United States 11th Circuit Court of Appeals and the United States Supreme Court.
Patrick recently celebrated 30 years as a program chair and lecturer, teaching lawyers at continuing legal education seminars with an emphasis on Legal Ethics, Trial Tactics, and Criminal Law. He is the author of several papers on Ethics and has been published in professional law journals. Most recently, Patrick examines the fundamentals of ethics in a forthcoming article titled, Fundamental Ethics in Law and Society, expected to be published July 2024 in the Western State Law Review.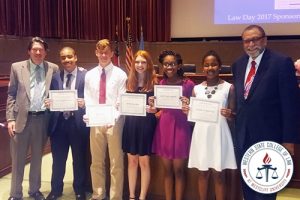 In 2019, as a local bar association president, he received an Award of Merit from the State Bar for writing, directing, and hosting an educational film, "Lawyers and the Justice System," distributed to local libraries and school media centers. He appeared in Marquis Who's Who in American Law 10th, 12th, 14th, and 15th editions, before receiving the Albert Nelson Marquis Lifetime Achievement Award in 2017. In 2016, Patrick was the recipient of a plaque of appreciation from the Fulton County Law Week Committee and a letter of recognition from the judiciary of the Fulton County Superior Court in Atlanta, Georgia in 2014. Additionally, he has been rated a "highly respected, ethical member of the Bar" by Martindale-Hubbell Law Directory.
Patrick still serves the legal profession and community on the Fulton County Law Week Committee as chair of the Washington Workshops Scholarships Subcommittee (or Atlanta area high school students), as an active member of various local bar associations and as an alumni ambassador for his undergraduate university.
Q&A with Patrick G. Longhi
Q. Did you start law school directly following your undergrad or did you pursue another career before coming back to earn your law degree?
Prior to law school, I pursued a degree in Broadcast Journalism working toward a M.A. in Communication Arts.
Q. Did you participate in any student organizations or competition teams at Western State?
I was an active member in the Phi Alpha Delta Law Fraternity.
Q. Why did you choose Western State? And how did Western State shape or change your trajectory in life?
The initial appeal was a law career in California, which evolved toward starting that career in Atlanta upon graduation with the quality education Western State provided.
Q. What, if any, hurdles did you face while earning your J.D.?
The challenges of working your way through law school. I also worked in the California public school system and as a law clerk while attending Western State part-time.
Q. Is there a specific experience or professor/staff member at Western State that you can recall that had a profound impact on your life and success?
Generally, both administrators and faculty were committed to ensuring that I succeeded with their guidance and personal one-on-one attention that I received.
Q. What are your favorite memories of Western State?
The beautiful building in Fullerton and adjusting to California having grown up on the East Coast.
Q. How do you view Western State's position in the legal community?
Its influence is felt not only in California but also in areas like Georgia, where I settled, and others across the United States.
Q. How did Western State help you accomplish your career and life goals? How did it open doors?
The administrators and faculty genuinely believed in the students, which helped us believe in ourselves and ultimately succeed in law.
Q. Can you share your story, connecting the dots from Western State to where you are today?
My journey from Western State in California took me to Atlanta where I taught at junior colleges, attempted novel writing, clerked for lawyers who became mentors, and made friends who became clients when I started my own practice.
I was also a local bar association president, worked with Atlanta's judges for a decade long "Future Leaders of America" scholarship project sending high school students to D.C to study. I am now celebrating 30 years as the program chair and as a Ethics lecturer at CLE seminars.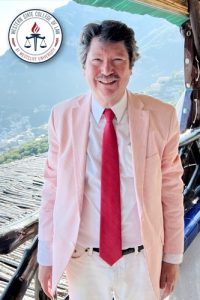 Q. What success are you most proud of and why?
I am proud recipient of the Marquis Who's Who Lifetime Achievement Award. They start my bio by saying I'm a "Lawyer Educator," and that sums my career…
Q. How do you currently give back or engage with Western State College of Law?
I, like many other alumni, are de facto ambassadors whom the public can attribute esteem for Western State by seeing the talent that was produced.
Q. What does being Western State Proud mean to you?
Being part of an alumni network with so many divergent success stories. It all started with quality education and dedication to each individual student.
Q. What advice would you offer to attorneys just entering the practice?
Do whatever it takes to gain experience working in law and to obtain lawyers as mentors.
Q. What advice would you offer to current students and graduates sitting for the bar?
Join study groups right away and realize there are no short cuts to hard work.
Q. How has the practice of law changed from when you first started?
It appears new graduates may not be hitting the ground running. They must do whatever it takes to get the real-world experience necessary to be effective in law.
Q. What do you like most about the practice of law?
Real people, real problems. Sole practitioners are closest to the people fighting for them in the trenches.
Q. What do you like least about the practice of law?
It takes a while to realize, but as a sole practitioner there is no steady paycheck. Your success is strictly up to you as there is no safety net.