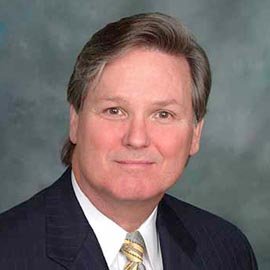 WILLIAM R. BLACK
Class of 1987, Dean's Counselor
---
"I was working as an investment banker in So. Cal., and decided it was time to go back to law school. Western State was a top choice."
What is your first memory of Western State?
I was working as an investment banker in So. Cal., and decided it was time to go back to law school. Western State was a top choice; it had a good reputation, working on provisional ABA approval, and it offered a flexible schedule. I was already married with a mortgage and kids.
The people in admissions were incredibly receptive and accommodating. Western State was a great school for me because it gave me the ability to finish law school while I was working and still get an absolutely top quality legal education.
What does being a Western State alum mean to you?
There are a lot of really high quality Western State alumni practitioners in Southern California. I run into them every day, and it's a good feeling of community.