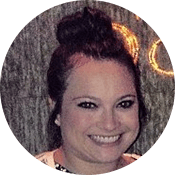 VANESSA KLASS
Class of 2015
Full-Time
Hometown: Bakersfield, CA
Undergrad: California State University, Fullerton, '12
College Major: Political Science
Student Orgs: SBA Leadership
Other Law School Activities: Studied Abroad at the University of Oxford; Honors Dean's Circle, Law Review
I'm Vanessa Klass and I graduated from Western State in May 2015. I am originally from Bakersfield, California, where I was a gymnast my whole life. Because of gymnastics, I earned an athletic scholarship to Cal State Fullerton where I was a member of their Division I NCAA Gymnastics Team. During college, I interned in Washington D.C. where I was inspired by the behind the scenes work I saw from attorneys at the Capital and other Departments. Thus, I chose to go to law school because I wanted to be a part of preserving and making the laws of our great nation.
I started law school immediately out of undergrad. Since I was a student-athlete my entire life, my main focus was always on athletics such that I had no idea what to expect. On the other hand, because I was a student-athlete, I was trained in how to manage my time and understand the need for hard work and discipline to succeed, which is crucial in law school.
However, unlike gymnastics where my hard work was matched with talent, I had no talent in law school. Absolutely nothing came easy for me. In spite of this, because of our amazing faculty at Western State and their desire to support us and help us succeed in reaching our full potential, I was able to make it through. Not only did I make it to graduation, but I also, achieved above and beyond what I ever thought I could.
When I think of Western State, I think of the school of opportunity. I did not come in with a scholarship. However, I was able to earn a scholarship and became part of the Honor's Dean Circle. Being a part of the Dean Circle was such an honor to me because after my first year of law school, it seemed like an unmanageable task. I could not have done it without the great environment Western State provided me. I am so grateful for the camaraderie among upperclassman, my classmates, and our professors who helped me understand and improve my weaknesses and grow my strengths to aid me in becoming the best I can be.
In addition to earning a scholarship and making it onto the Dean's Circle, I also won the Law Review Write-on competition, which allowed me to become a member of our law review association. This achievement was unthinkable my 1L year. Legal writing was one of my worst classes. But being able to improve my writing to make it on law review gave me the confidence necessary to compete in the legal field.
I am so blessed and thankful that I chose to go to Western State because it has provided me with so many opportunities and so much fulfillment that I will carry with me throughout my legal career. If anyone ever has any questions or seeks advice, please feel free to reach out to me at: Vanessa.L.Klass@gmail.com.