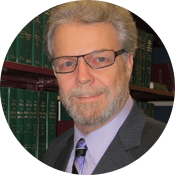 STEVE BELL
Class of 2015
Full-Time
Undergrad: California State Polytechnic University (Cal Poly), Pomona, '77
College Major: Business Administration / Information Technology
Student Orgs: Criminal Law Association (President), OutLaw (Founding Member), Environmental Law Society (Founding Member), SBA Public Service Committee (Chair), Public Interest Law Foundation
Other Law School Activities: Law Review (Managing Editor), ABA Mock Trial Team, Distinguished Scholar (Criminal Law Practice Center), Certificate of Exemplary Public Service, Dean's Circle
Internships/Externships: Legal Aid Society of Orange County, Law Offices of Jack M. Earley
Legal Field Experience While At WSCL: Law Clerk in three O.C. law firms. Experience in legal research, drafting pleadings & motions in complex civil litigation; E-discovery; habeas corpus; insurance & construction defect litigation.
Earning my J.D. at Western State was the best decision I have made in many years. The curriculum was challenging but also very rewarding, and it thoroughly prepared me to pass the California Bar Exam on my first attempt and layed a solid foundation for my career in law. It was also far more enjoyable than I'd expected.
When I first considered law schools, Western State stood out due to its large alumni network and high Bar pass rate. Once enrolled, however, I found that these practical factors paled in comparison to more subtle dynamics. Western State's culture is wonderfully encouraging and supportive. The faculty is student-focused and readily available through office hours, e-mails, etc. – far more accessible and helpful than at my undergraduate school. More importantly to me, Western State students are mutually supportive – you won't find the aggressive, cutthroat, "Paper Chase" culture that pervades some other law schools. Western State has become a second family to me.