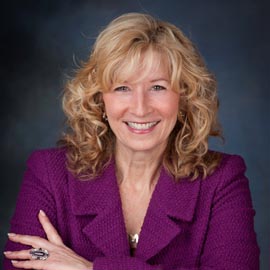 MICHELLE REINGLASS
Class of 1978, Hall of Fame and Dean's Counselor
---
"My classmates and I were all working and going to school at night, which created a strong bond. The ones I most admired were the single working mothers in our class."
What is your favorite memory?
Favorite? I have a lot of them. Let me think. The friendships, I'd say. I'm still connected with my friends from law school.
I was very sad when we graduated; I loved law school so much. My classmates and I were all working and going to school at night, which created a strong bond. The ones I most admired were the single working mothers in our class. Western State gave everyone the opportunity to succeed.
How do you view Western State's position in the legal community?
I got an absolutely terrific education – before they were accredited. I continue to see the personal relationship aspect. The philosophy was about the whole person, and I haven't seen it change really. It was a choice that worked for me, because I needed to work full time and did not want to commute to Los Angeles to attend school. Western State helped me pass the bar the first time and they continue to support their graduates. Truthfully, WSU was a great school in the 1970's, and it has only improved.