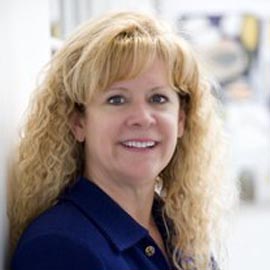 MARLA ROBINSON
Class of 1987, Dean's Counselor
---
"Western State's programs that provided evening and weekend classes allowed me to accomplish everything."
What does being a Western State alum mean to you?
I'm a fourth generation Orange County resident, so it ties into the pride of Orange County for me. I worked, fell in love three months into my first semester, got married and had my daughter while attending. Western State's programs that provided evening and weekend classes allowed me to accomplish everything.
How do you view Western State's position in the legal community?
We've always had more sitting judges than any other OC law school. That's always made me proud of Western State, although it seems to be a little known fact in the community. When the school secured ABA approval, the community seemed to take note and consider Western State among the top law schools in the community.