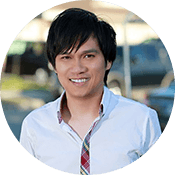 KEVIN KHOA NGUYEN
Class of 2015
Part-Time
Hometown: Redondo Beach, California
Undergrad: University of Southern California '97
College Major: Gerontology
Student Orgs: SBA Vice-President; SBA Chief Communications Officer; Editor in Chief, The Precedent (Newspaper of the SBA)
Other Law School Activities: Law Review, Technical Editor; Trustees Scholarship; Honor Roll; Public Service Award; Dean Maryann Jones Achievement and Leadership Award;
Legal Field Experience: Legal Aid Society of Orange County
I immigrated to the United States from Vietnam in 1989, and received my Bachelor of Science in Gerontology from USC in 1997. I became a teacher with the Los Angeles Unified School District in 1998 and California State University Dominguez Hills in 2007, specializing in Adult and Alternative Education. The individual and structural challenges my students and their families faced helped inspire me to pursue law. My involvement in the Vietnamese-American community as a volunteer teacher and mentor and as a concert and recording artist (under the name "Kevin Khoa") also brought me in daily contact with issues faced by immigrants and other minority groups, as did my work with Sky World Entertainment, Inc., a concert production and management firm I co-founded that specializes in developing and showcasing young artists from around the world.
I chose Western State because of its strong Business and Immigration Law curriculum and because it is the oldest law school in Orange County, with the largest alumni network, and consistently achieves among the highest bar pass rates in California. I was also impressed with the personal attention from the staff when I was deciding which school to attend — a level of care and commitment that continues to this day. Western State is one of those rare institutions where everyone knows your name. Law school is not easy, to say the least. For me though, the accessibility of our professors and their willingness to help us until we get it makes all the difference! While many of the professors at Western State are well known leaders in their fields, they have always been available to meet with me privately or with my study group to offer whatever help we need. I benefited from this sort of academic and personal support many times, especially during my first two years!
The commitment of Western State faculty and staff to promoting social justice and ethical behavior within the legal, public, and business arenas also sets Western State apart in a way that is both inspirational to students and extremely valuable to our alumni and the communities they serve. Interacting with faculty and staff in my role as editor of the school newspaper and representing the students as SBA Vice-President has given me the privilege to get to know almost everyone at Western State. The more I learn about what they do inside and outside school, the more I see what incredible opportunities there are for people with passion and purpose to use the tools offered here to make a meaningful difference in people's lives.
The combination of practical skills training, exam preparation, and rigorous legal analysis at Western State also prepared me to handle actual client intakes and write-ups for the Legal Aid Society of Orange County. The attorneys there frequently comment how well-prepared Western State students are to get right into the mix and deal with a wide range of real life legal issues.
Perhaps most surprising to many incoming students is the incredible spirit and camaraderie of the student body. Whether it's sharing class notes, discussing legal issues, lifting your spirits when you look tired or confused, or noticing your new outfit or haircut, the students here are in it together. The academic and administrative approach and culture at Western State guides and encourages us to work collaboratively to develop what we need to succeed. The quality and number of close friendships I've developed here is extraordinary, and I can't imagine doing as well as I have without their support!
I look forward to meeting or speaking with new or prospective students interested in learning more about my experience at Western State, and I encourage you to contact me any time, contact@kevinkhoa.com!